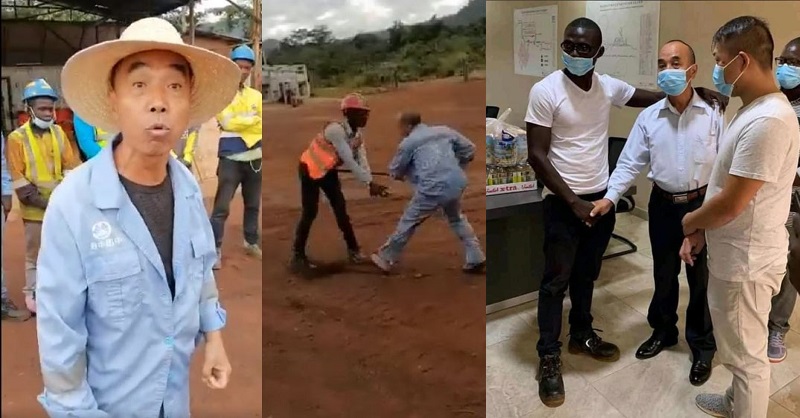 Chinese Worker And Sierra Leonean Safety Officer Finally Reconcile After Deadly Fight
The recent fight between a Chinese National and a Sierra Leonean has been peacefully resolved by their employer despite the former being sacked.
China Kingho and China Railway Seventh Group CRSG took prompt action over the fight between their national and a Sierra Leonean staff at the Tonkolili mines in Northern Sierra Leone by sacking the former and taking the latter for medical care.
In their Press Release, both companies condemned the action of their own national and apologized to the nation for such an ugly incident, urging Sierra Leoneans that the company is poised to abide by the laws of the country and will continue to hold their Sierra Leonean counterparts in high esteem.
It noted that the incident was an isolated one and not one that the company will condone, adding that it is against their operational principles.
What this shows is that the unity between the two countries is firm and cannot be undermined by a single isolated incident, which has already been fully addressed by the Chinese company.