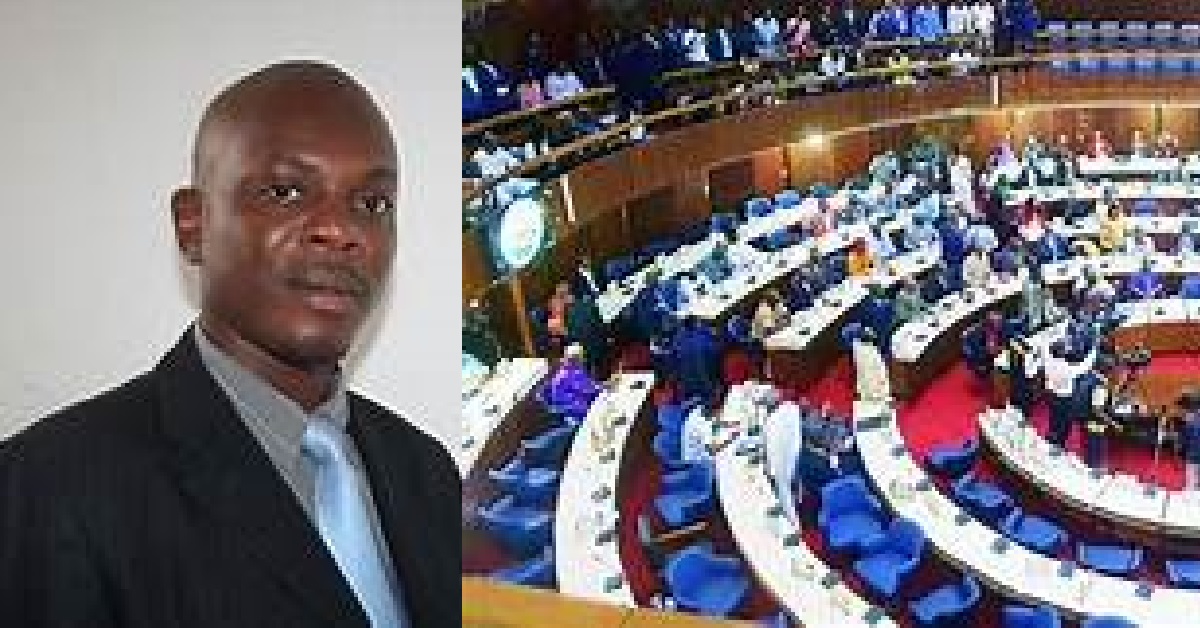 Clerk of Sierra Leone Parliament And House Leader to Face Certificate Audit Committee
Following the most topical issue – about fake degrees – in the country that caught the attention of the C4C MP, Hon Paul Sam, who raised the motion to investigate MPs, Ministries, Departments and Agencies last week, Parliament, after debating the private member motion has consensually on Thursday, April 21, 2022 voted in favour of the motion that academic certificate audit be done in Parliament and in all MDAs.
This, as said by the Speaker – who will select the special committee – will be done through a special select committee, which will serve a head committee for other committees with regards the certificate audit. The committee as agreed will co-opt the Tertiary Education Commission (TEC), academic experts and other entities.
As alleged that the Africa Graduate University is fake, and as confirmed by Hon Paran Tarawally, Clerk of Parliament and Hon Mathew Nyumah, Leader of Government Business that they are certificate holders of the said university will obviously undergo inquiry about the fake degree saga by their very institution (Parliament).
Mover of the motion, Hon Paul Sam, quoted that one cannot have a log in their eyes and opt to remove a speck from another. This he explained that for Parliament to achieve its aim on the issue, they must first begin to look at the authenticity of MPs and Staff's academic credentials. He furthered that it is to maintain integrity and repair the country's reputation that has already been dented internationally. He suggested that a committee be set up with the mandate to incorporate other bodies and be given an ultimatum.
Seconder of the motion, Independent MP Hon Quintin Salia Konneh, said the issue of academic fraud is on the increase, and if left unattended to will smear those who have genuinely acquired their degrees. He talked about the genesis of fake universities which started with St. Clemens in 2009 but was closed and resurrected as Dominion University and Africa Graduate University (AGU). He said the TEC is to be questioned on the existence of those fake universities for over three years without clamping on them even though those fake universities sought accreditation from TEC but was denied. He stated that, for dignity and sanity of Sierra Leone's educational reputation to be restored, it is good that, for they have decided to embark on audit, adding that all those who had been conferred advantage / promoted under those qualifications must be revised.
Hon Sama Sandy (SLPP) cried out that he had already prepared his proposal for his master's application to the AGU before the whistle was blown. Hence, he said this is one of the worthiest movements Parliament has taken. He claimed that staff of certain institutions who are to investigate the issue are alumni of those fake universities. And in fact, he asserted that the Civil Service Training College is housing the AGU – which itself is alarming.
Hon Kandeh Yumkella (NGC), noted that it is a disgrace for others to attain papers through subterfuge while others have endured the pains of a genuine process. He confirmed that honorary degrees are not paid for but given freely based on the service to humanity and society. He also confirmed that honorary degrees title (like Dr) should be not been used. He called on all those who paid for their honorary degrees to come publicly and renounce them.
Hon Hassan Sesay (APC), joined colleagues to look into the issue of fake degrees because it is a call for concern. He cited the case of Sanpha Koroma, Chancellor of the University of Sierra Leone, who was honoured with a Doctorate degree by a business entity and now using the title 'Doctor.' "This is a bad precedent, and it must not be accepted," he said…
Independent Observer Newspaper reports that, Hon Bashiru Silikie, Acting Leader of Government Business, rounded up the debate by saying MDAs should be investigated through the various oversight committees. He cautioned that for an MP seat diplomas and degrees are not qualifications. On this he quoted the particular provisions in the 1991 Constitution. However, he supported the motion and called for the process to begin as this session is about to end.