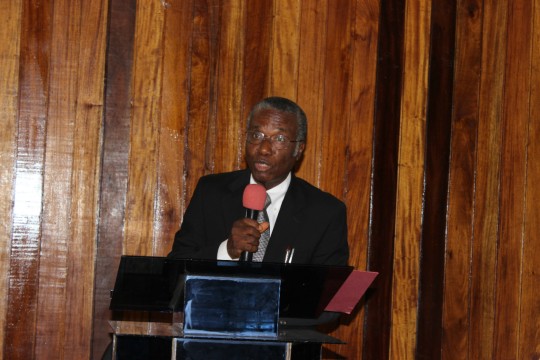 Controversy Trails Whether Chief Justice Valesius Thomas Will Retire as He Turns 65
The Acting Chief Justice of the republic of Sierra Leone, Hon. Justice Valesius Thomas today, Saturday October 24 turned sixty-five years old.
Hon. Justice Valesius Thomas was appointed Acting Chief Justice after the substantive Chief Justice, Haja Umu Hawa Tejan-Jalloh was forced to retire when she attained the retirement age of sixty-five.
Sources told Sierraloaded that Hon. Justice Valesius Thomas had reportedly told some of his friends that he will not continue in office when he attains the age of retirement, which is sixty-five.

Reports say that, some "system lawyers" are making frantic moves to have him retained for an extended period of one year, until a substantive Chief Justice is appointed.

Judicial sources are hinting that Hon. Justice Nicholas Browne- Mark might be appointed as the substantive Chief Justice. He has been acting as Chief Justice whenever the Acting Chief Justice is out of the country.

Hon. Justice Valesius Thomas was the Acting Chief Justice who delivered the controversial Supreme Court ruling that the President had powers to sack the Vice President.
That ruling has been roundly condemned by renowned jurists including the man who chaired the committee that produced the 1991 Constitution, Dr. Peter Tucker.

Hon. Justice Valesius Thomas is currently embroiled in a land tussle with a Sierra Leonean telecommunications technician, Mr. Issa Ibrahim Kamara.

The question many renowned lawyers are asking is: will the Acting Chief Justice remain in office after he would have turned sixty-five on Saturday 24th October, 2015?