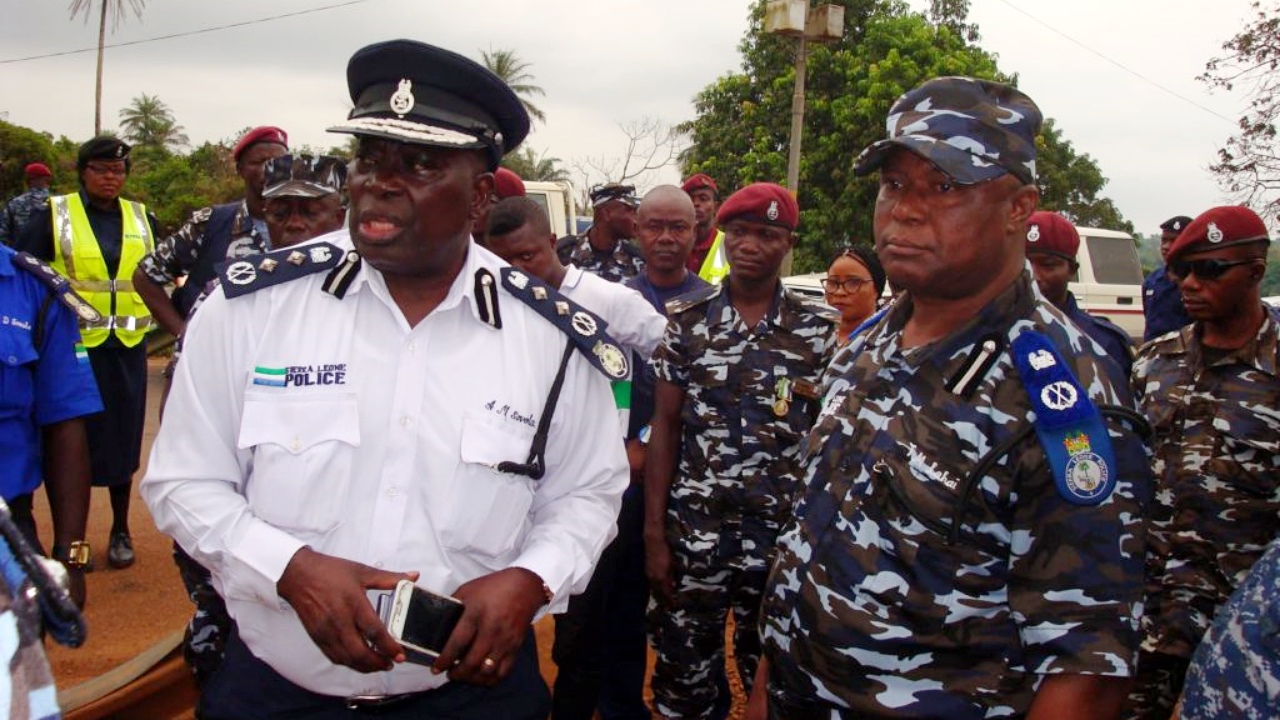 APC Councillor Flees After Vandalizing Solar Panels, Police Declare Him Wanted
The Sierra Leone Police have declared wanted, Councillor Ibrahim Sankoh of Ward 239 constituency 077 Masoila Lungi who is suspected of involvement in the vandalizing of solar street lights that were commissioned at different locations within Lungi.
According to the Deputy Police Media and Public Relations Officer, Assistant Superintendent Samuel Sao Conteh, the Chiefdom Speaker of Kaffu Bullom, Pa Komrabai Maybe Kamara on Saturday 18th September 2021 reported to the Police in Lungi that Councillor Sankoh had on the 11th of September 2021 confessed to the Paramount chief that he had in his possession twenty-three (23) solar panels and five batteries that were removed from Kamara Street, Masoila in Lungi sometime in September 2020 by his subjects to prevent them from being stolen by thieves and that the said items had since been in his custody.
This, he said, was prior to the filming and widely publicized customary heaping of curses ceremony initiated by the local chiefdom authorities and directed against those people involved the stealing and vandalizing government installations such as electric transformers and other properties within the Lungi township and its environs, meant to benefit the community.
After the report was filed, he said the councillor was contacted and invited through telephone but failed to shown up.
"A team of investigators proceeded to the residence of councillor Ibrahim Sankoh but he and his wife were nowhere to be found. With the consent of his neighbor and caretaker Abass Kamara, search warrant was executed in his premises witnessed by Section Chief, Pa Alimamy Sinneh Kargbo. During the course of search, the 23 street solar panels and 5 batteries identified as government property were retrieved and now in police custody," a situation report from the Lungi Police Division to the AIG North West reads in part.
However, ASP Conteh said no one has been taken into custody so far in that regard but that the warrant of arrest for Councillor's Sankoh can be used against him at anytime and anywhere he is found.