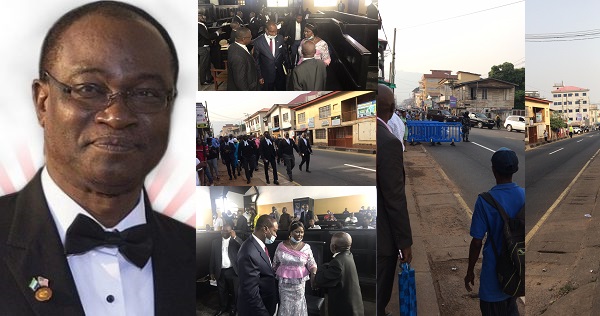 Court Postpones Samura Kamara's Corruption Trial
An High court in Sierra Leone has postponed the matter between the state vs Samura Kamara which was slated on the 5th of January, 2022.
High Court Judge presiding over cases at the Anti-Corruption Division of the High Court in Freetown, Honourable Justice Adrian Fisher has, on the 14th December 2021, admitted Dr. Samura Matthew Wilson Kamara and three others to bail in the sum of Two Billion Leones and two sureties each and adjourned the case to the 5th January, 2022.
The accused persons; Saidu Nallo (1st accused), Adikali Foday Suma (2nd accused) Foday Vahfomba Bawoh (3rd accused), Dr. Samura Matthew Wilson Kamara (4th accused) with the exception of Dr. Kandeh Foday Basil Kamara (5th accused) and Jules Sanders Davies (6th accused) who are currently out of the jurisdiction, are before the court on 48 count indictments ranging from misappropriation of public funds, conspiracy to commit a corruption offence, abuse of office and other corruption related offences.
Dr. Samura Kamara, of No. 41 Tarawalie Drive, Malama in Freetown in the Western Area of Sierra Leone, being a former Minister of Foreign Affairs and International Cooperation is alleged to have on a date unknown between the 1st day of January 2016 and the 30th day of April 2016, deceived his principal, the Government of Sierra Leone, by giving to the Cabinet a Cabinet Paper document that he knew contained a misleading statement to wit, statement that, "The Companies undertaking the renovation or constructions are reliable and were subjected to a rigorous vetting process."
Following the postponement, Sierraloaded learnt that a new date will be communicated through the legal team of the two parties.