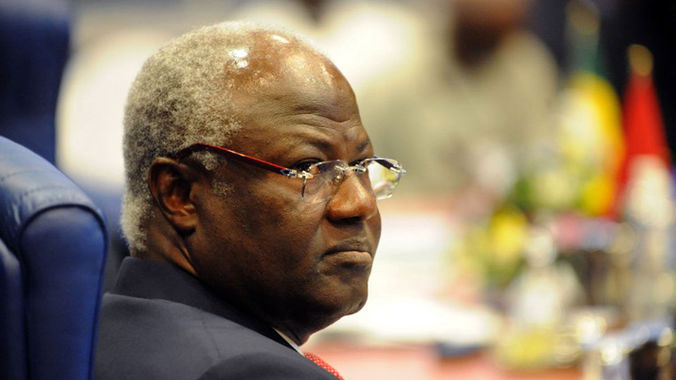 Sierra Leone's Defense Ministry Linked to $1,680,000 Corruption Scandal
The Global Times has been reliably informed that contract agreement for the engineering equipment sold to the Ministry of Defence valued at $1,680,000 by the Sierra Leone Commercial Bank was not submitted for audit inspection.
However, based on the payment confirmation sent by the bank to the Ministry, it indicates that the sum of $400,000 was paid in August 2010, leaving an outstanding balance of $1,280,000.
Physical verification by auditors of equipment purchased, revealed that most of the equipment were unserviceable and that four vehicles could not be verified. It was then recommended that the Director General submits the contract agreement for audit verification within thirty days of the receipt of the report.
The outstanding balance of $1,280,000 was not to be paid out until a report on the status of the equipment was submitted to Audit Service Sierra Leone.
It was further disclosed that the procurement of goods totaling Le6, 347,172,532 had not been factored into the procurement plan, besides, the plan was not approved by the procurement committee and that there were no systems in place to track the progress of the contracts agreed by the Ministry.
Report also revealed that fuel expenses for a total of Le53,190,000 was recorded under the heading of "emergency runs", for which purpose of the journey and authorization were not submitted for verification.
The report further stated that bank statements for Asset Disposal Accounts, Armed Forces Agricultural Unit Account and Water and Sanitation Project Account were not submitted for audit inspection.
Furthermore bank confirmation letters from Standard Chartered Bank and First International Bank were not submitted to confirm the bank balances for the period under review.
It was also observed that bank confirmation letters from Union Trust Bank and Sierra Leone Commercial Bank disclosed accounts that were not in the approved list of accounts submitted to auditors. Also bank statement for account No: 003001114703030186 was neither disclosed by the Ministry nor were further details regarding the name of the account provided in the bank confirmation letter.
It was observed that Account No. 3001116076030190 which was the main allocation account was not disclosed by the Sierra Leone Commercial Bank.
The audit team was unable to verify 147 civilian staff within the Ministry; moreover, the staff list was not updated with the names of some staff. Payroll vouchers for the months of May, October, November and December 2013 were not submitted for audit inspection, whiles reviews done on the submitted payroll vouchers between January and September2013, revealed increments and allowances to staff with no amendment form to justify those increments and allowances.
There were also staff within the same grade level having different salaries but no evidence to substantiate the rationale for the differences and that 22 staff had exceeded the statutory retirement age and a total salary of Le69, 865,639 was paid to them.