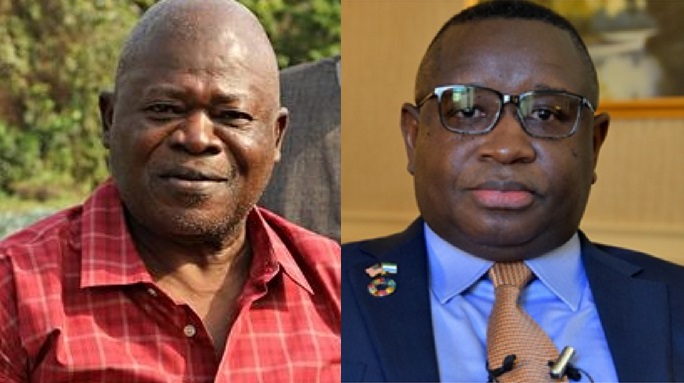 New Finance Minister, Dennis Vandy Makes First Demand After Resuming Office
Sierra Leone's New Finance Minister, Dennis K. Vandy has demanded professionalism from His new staff stressing that the Ministry is the nerve center of governance.
Vandi said this during the handing over ceremony at the Ministry of Finance (MoF) last Wednesday.
At the handover, Vandi thanked the outgoing Minister, Chief Minister Jacob Jusu Saffa for steering the ship and giving him a ministry not in a dilapidated shape. He however promised to uphold the position the ministry held in the last performance appraisal.
ALSO READ: "You Have Failed Your People" – Vickie Remoe Blasts President Maada Bio
Speaking to the Staff of the Ministry, Vandy said; "I believe in your competence. I have not come here to reinvent the wheels. Have no fear, just keep professional and in charge of what you are doing. Its only when you want to mire around with things that you get the sledge. I am here to protect each and every one of you"
In his farewell statement, Newly appointed Chief Minister Saffa appreciated staff of MoF for their support in helping him achieve the government's objectives. He encouraged the staff to work harder to maintain their performance position.
"When ministry of finance stops to think the nation will perish, as Chief Minister overseeing other ministries, I can't afford that. What we found difficult to do in terms of CPIAs, triggers and other benchmarks I am going to make it easy to do now" he assured.
ALSO READ: Mamba's Diamond: Sierra Leone Features in Nigerian Action Movie
"You know how challenging it is for the minister of finance to push for these things to happen, all of the CPIA and triggers benchmarks is going to be part of the ministerial performance tracking. I know when these things happen we get more money and more scores."