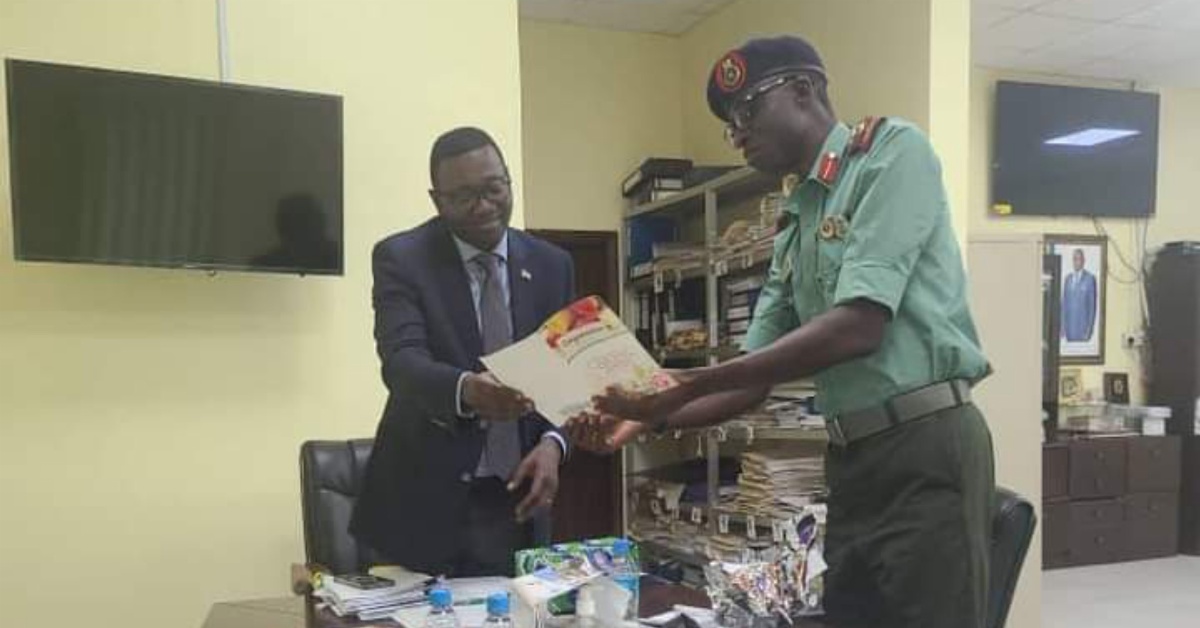 Sierra Leone Correctional Centre Engages New Finance Minister
The Deputy Director General of the Sierra Leone Correctional Centre, Col. David Ngaujah and team have paid a courtesy visit to the new Minister of Finance, Sheku Ahmad Fantamadi Bangura on Thursday 19th January 2022 at his office.
The rationale behind the visit is to acquaint the new finance minister with the Sierra Leone Correctional Service Mandate Vision, and core values.
Gifts were presented to the finance Minister as a way of welcoming him and also wishing him well in his undertakings.
On the 5th of January 2023, the Government of Sierra Leone announced the appointment of Sheku Ahmed Fantamadi Bangura to replace Dennis Vandi as Minister of Finance.
Bangura expressed his heartfelt appreciation to God and President Bio for allowing him to serve as Finance Minister in his administration.
As he recently got approval from Parliament, the new minister is expected to use his wide knowledge to transform the country's economy through efficient economic and development management strategy at national, regional and Institutional levels.
Sierra Leone Ministry of Finance is a ministerial department of the Government of Sierra Leone and is in charge of managing the revenue and finances of the Sierra Leone government.