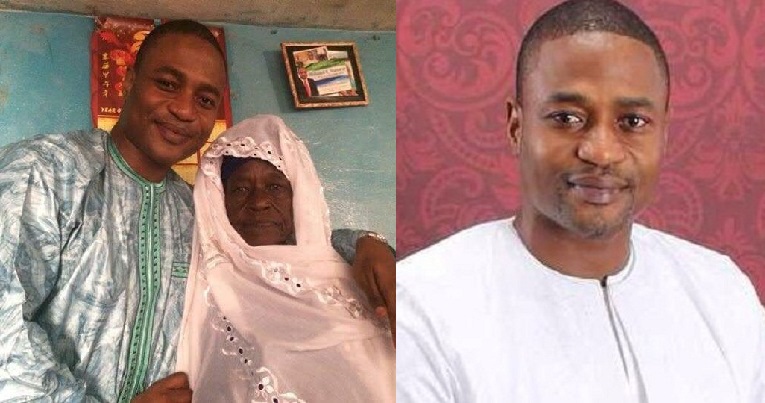 I Don't Want to Die Without Seeing My Only Son – Kamarinba's Mother Begs President Bio
The mother of a former Sierra Leone presidential candidate currently in jail on several child sex abuse crimes, including child sexual penetration, has made an emotional plea Tuesday, at a press conference in Freetown, asking authorities to grant her son bail, and thus release him from jail.
Haja Kadiatu Jah appealed to the government and people of Sierra Leone for her son, Mohamed Kamarainba Mansaray, to be released – bursting into tears as she did so.
Speaking to journalists at the press conference organized by the Consortium For Good Governance, Human Rights and Democracy, today Tuesday 3rd August 2021, the elderly woman said she's not been feeling well – since her son's jailing and subsequent trial.
She says her weight loss – and physically frail body – is a direct result of her son's current legal situation.
Especially, the mother said, she's not been able to see her son since his jailing – more than one year ago.
"I'm begging you all to help me see my son before I die. I don't want to die not seeing my son. It has been more than one year not seeing my only son. I miss my son. I miss not seeing him," Jah, the mother, said.