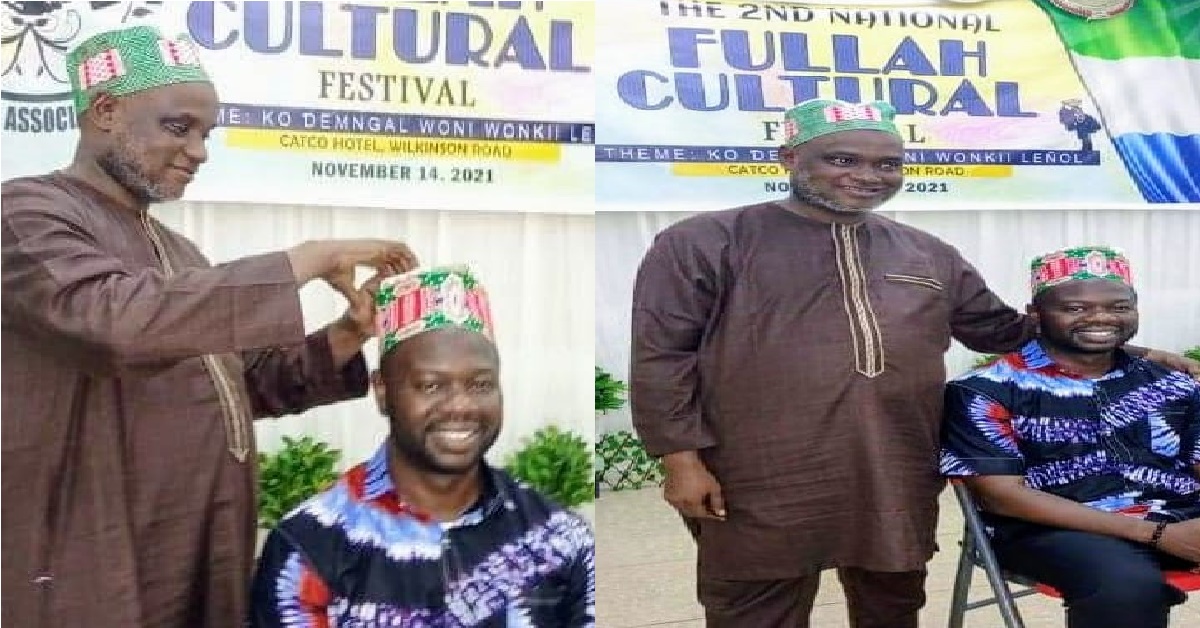 DR. Alhaji U. Njai Crowned As Fula Chief
Professor, Dr. Alhaji U. N'jai has been honored to be a new Fulbhe (Fula) Alimamy (Chief), Friday, November 26, 2021, in Freetown, Sierra Leone. Chief, Prof. Dr. Alhaji N'jai expressed many thanks and appreciation to the Western Area Fullah Youths Association (WAFYA) for the honor bestowed upon him.
While accepting the honor, Chief N'jai said, their national development should be based on domestication of modernization and embracing the plurality of their cultures. Adding that, diversity should be a source of strength and inclusiveness brings with it innovations that moves our society forward.
Concluding, he said, he do hoped they can have more cultural fest from other ethnicities to celebrate their rich multicultural landscape. Chief, Prof. Dr. Alhaji U. N'jai is one of the leading African scientists in the continent and a senior lecturer at Fourah Bay College, University of Sierra Leone therefore, it's expected that he will add more value into the position.