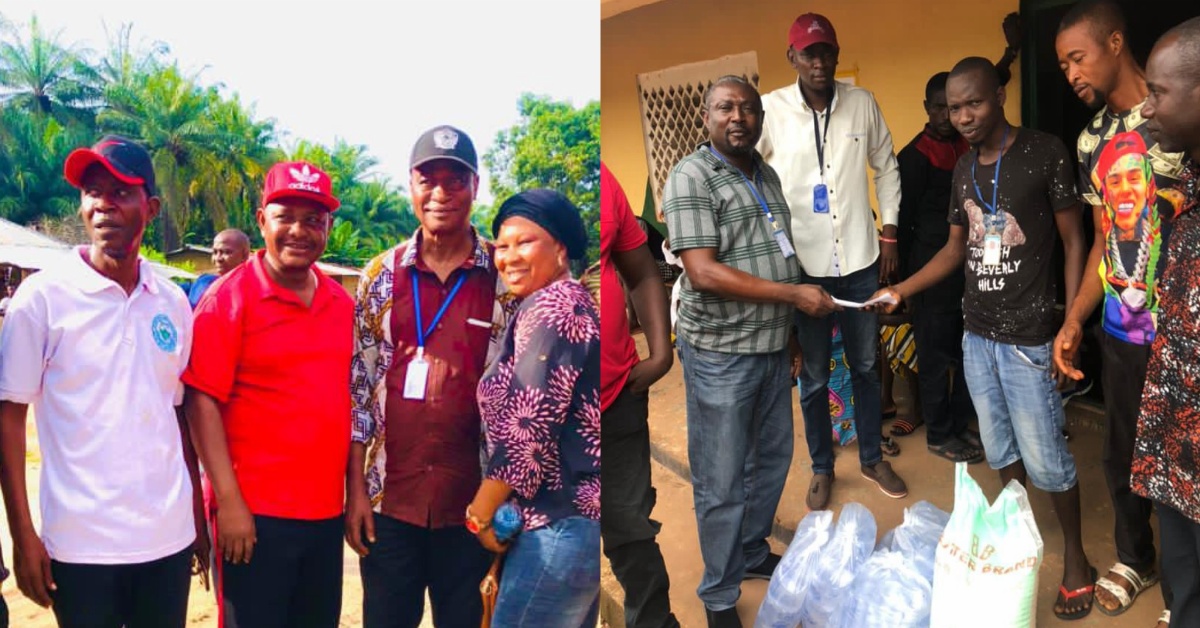 Dr. Samura Kamara Provides Food Items to APC Party Agents in Bombali And Karena Districts
As the second face of the voter registration continues, the APC aspiring flag bearer for the 2023 election Dr. samura Matthew Wilson Kamara interfaces with the Northern region Registration centers to provide support to their party agents.
He provides a 25kg bag of rice, boundless pure water, and a lump of some cash for cooking to APC party agents in different registration centers across Bombali and Karene districts.
All these items were presented on behalf of Dr. samura Matthew Wilson Kamara, through the district Secretary Hon. Adrian Dixon Bellah Fofanah and the district elections coordinator.r Mr. Alpha Bangura is commonly called APAZO.
Dr samura Matthew Wilson Kamara compliments the hard-working volunteer party agent for their job well done.
As a man of peace, he preaches about unity and violence Free during and after the registration. He said they should be embedded with the core values of Unity, Freedom, and Justice.