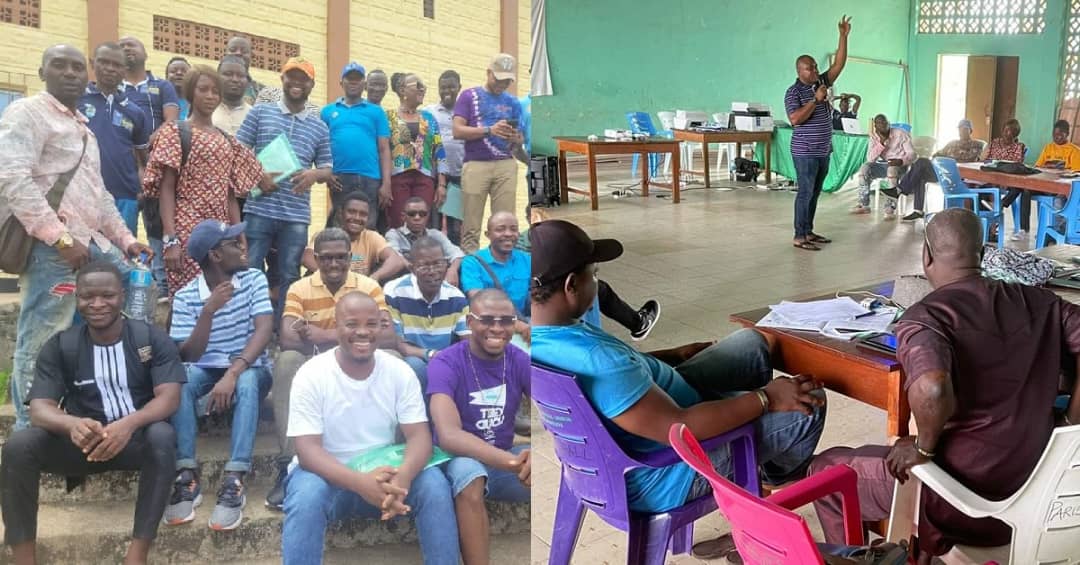 2023 Elections: ECSL Ends 3-Day Training for Electoral Coordinators
The Electoral Commission for Sierra Leone (ECSL) has ended a 3-day training session for electoral coordinators and IT Focal Persons on the voter registration card issuing procedure at the Kailahun District Council Hall.
The training is part of the Commission's preparations to fulfill their strategic plans ahead of the 24 June general elections in Sierra Leone.
The training was rolled out by Commissioner East, Marian Sia Nyuma-Moijueh, and their team.
It is also recorded that facilitators have been trained in Pujehun on the same issue and the training was cut across the entire country.
This according to ECSL is in making sure that there is a national understanding drive for all their workers and the successful outcome of the distribution of voter's registration cards across the country.