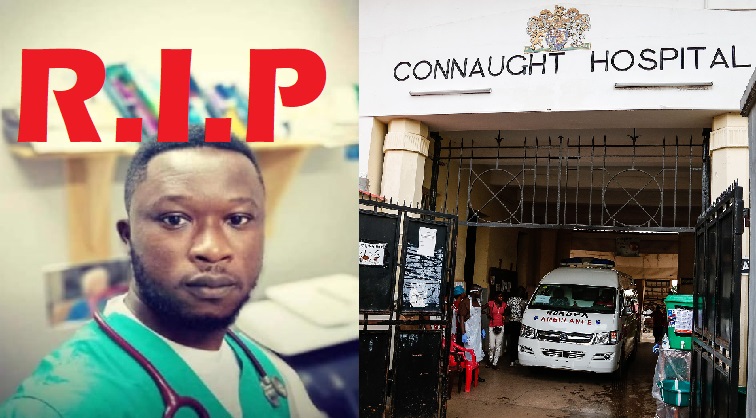 EDSA Issues Statement as Electricity Blackout Kills Young Doctor at Connaught Hospital
The Electrical Distribution and Supply Authority (EDSA) have issued a joint statement with the Ministry of Energy refuting the allegation of blackout killing a junior doctor at the Connaught Teaching Hospital in Freetown.
According to the statement, the suggestion or insinuation of the doctor's death being attributed to lack of electricity lacks substance or merit.
They said such claims were built on a porous foundation that could best be described as machinations by mischievous people who are bent on tarnishing the reputation of EDSA and the character of the Minister of Energy.
It reads that It was very strange by every stretch of the imagination, for mischief makers to state that the death of the doctor as a result of the lack of electricity.
It further went on to state the cause which led to the deceased's demise.
"The deceased doctor had a gruesome accident that occasioned a serious injury to his spinal cord. He was taken to the ICU and calls were made to EDSA and authorities of the Ministry of Energy about the critical nature of the patient and the need for the uninterrupted supply of electricity to the emergency unit," it reads. 
It continued by assuring the public that they did everything possible to resuscitate the deceased while he was on treatment.
"EDSA and other relevant stakeholders took all necessary steps to ensure that there was a constant supply of electricity to the ICU in fulfillment of the request. At no time did the center experience an outage while the deceased was being medically treated there," it also read.
"EDSA said they did everything possible to save his life by ensuring that there was a constant supply of electricity.
That he inevitably gave up the ghost, could not be blamed on the lack of electricity," it ended. 
Dr. Omobowale Olapade was a resident doctor at the department of Anesthesiology Connaught Hospital. He had an accident on his way to visit a patient of his and was taken to the Connaught Teaching Hospital where he passed away.