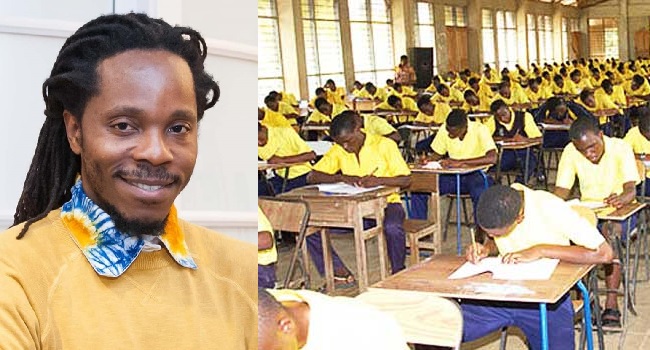 Education Minister David Sengeh Reveals the Three Categories of WASSCE Results Withheld
Sierra Leone's Minister of Basic and Senior Secondary Education (MBSSE), David Sengeh has revealed that they are withholding results for some candidates that were involved in cases of suspected examination malpractice, some private schools that registered students that failed to pay WAEC, and some that tried to cheat the system by enrolling SSS 1 and SSS 2 students.
The Minister made this revelation while updating the nation on the release of the 2022 WASSCE results on Monday, 27 September 2022.
Minister Sengeh announced that 99.7% of the 2021-2022 WASSCE results have been released, reaching a record of 186,695 students and the rest withheld.
Speaking on reasons why the ministry is withholding some of the results, Minister Sengeh said there are 3 categories of results withheld – schools that were suspected of examinations malpractice, some private schools who register candidates that did not pay WAEC and some other schools that enrolled SSS 1 and 2 students to cheat the system and write the exams.
He said schools should follow WAEC protocols with any grievance redress, adding that for the second year in a row, there are more female students than males students sitting WASSCE
According to the Minister, the pass rate for individual paper, has climbed from 64% in 2021 to 77% in 2022, noting that the pass rate for mathematics and English for this year are 63% and 90% respectively.
He added that the number of students obtaining the benchmark which is five credits, at one sitting has increased by 1863% from 2018- 2022 and the number of students achieving University Program with the benchmark including Maths and English in one sitting has increased by 1781% between 2018 to 2022.