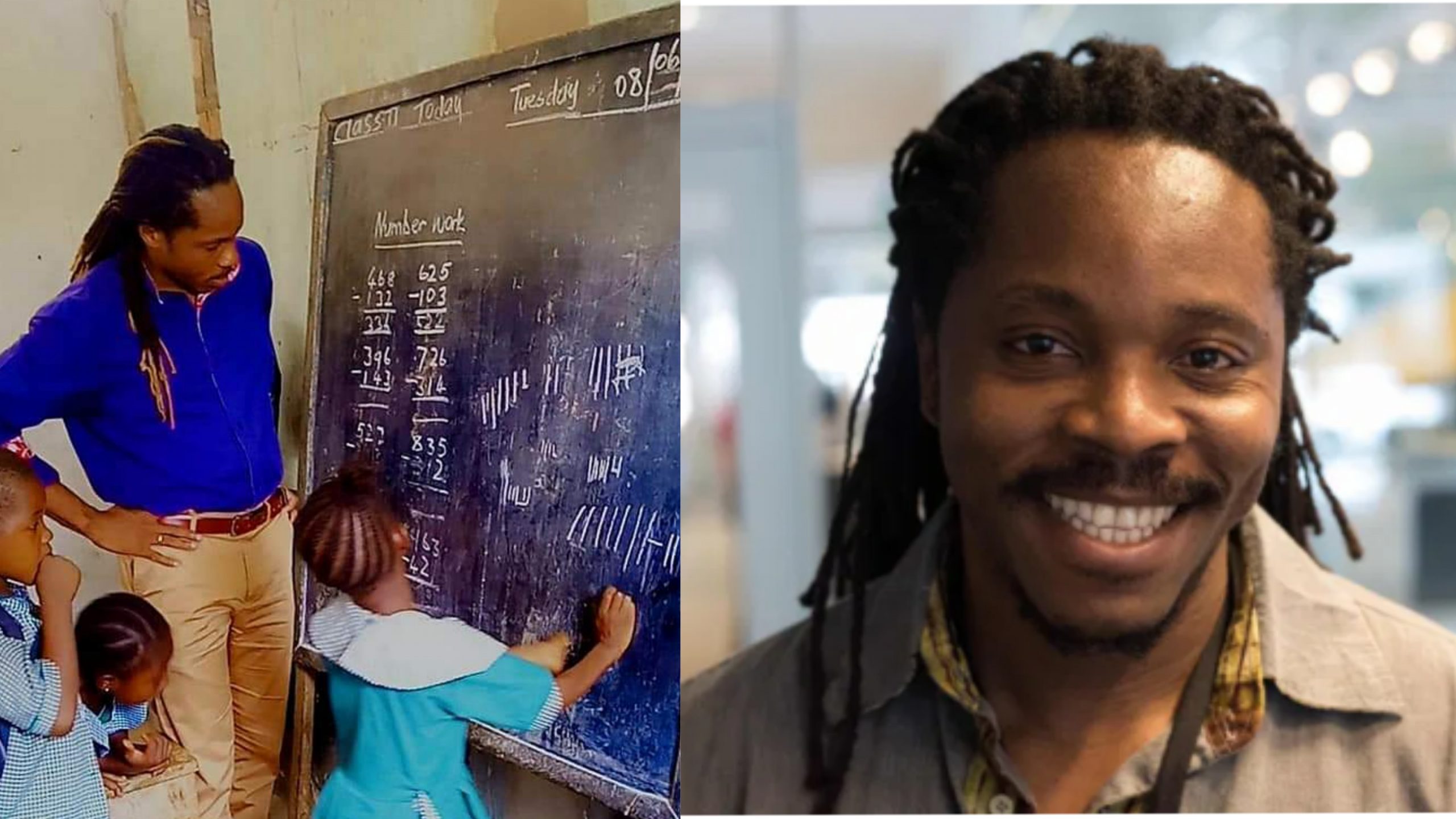 Minister of Education, David Sengeh Abandons Office to Teach Primary School Pupils
The Minister of Basic and Senior Secondary School Education David Moinina Sengeh has abandoned his office to teach primary school pupils.
Sengeh made this disclosure in a public post he made on Facebook.
He said he spent his day as a surprise guest teacher, teaching pupils in classes 1 and 2 in a school in his community
He wrote "Today, I was a surprise guest teacher for class 1 and class 2 children. We learned the vowels in class 1 and then did subtraction in class 2." 
He added that the class was interactive one.
"It was a very interactive class where most kids got time at the board (everyone wanted to come up to solve the next problem). We learned the concept using 3 different methods: drawing lines, counting rocks, and using our fingers. We also learned that we always start from the far right in the one's column," he said
Sengeh in the post also asked the general public what role they can play to transform education in the country.
"What role are you currently playing in transforming education in this country?  How can we at the Ministry of Basic and Senior Secondary Education SL help you help us,?" he had asked. 
He further went on to ask if everyone could spends their time supporting neighborhood schools what could happen or whether the community, teachers, or interested parents dedicate their time to children in the country.
"What would happen if we all spent time supporting our neighborhood schools? Being on the School Management Committee, on the Community Teachers Association, or as an interested parent, do we dedicate time to the places our kids learn a lot?"
"Do our churches and mosques collect special collections for the schools in the neighborhood? Do community members spend Saturday morning cleaning the school grounds? When the wind blows off the roof, do the parents who are carpenters volunteer and donate their expertise? he also asked.