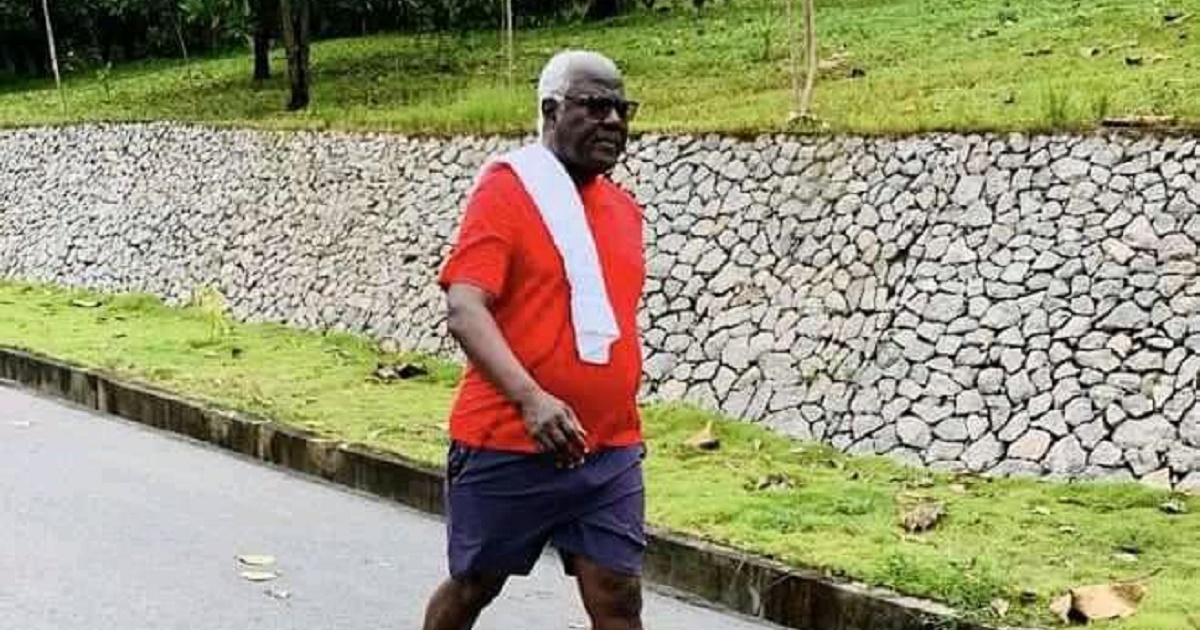 Ernest Koroma Returns to Sierra Leone After Receiving a Leadership Award in Niamey, Continues Daily Exercise
Former president Ernest Bai Koroma has returned to Sierra Leone after his trip to Niamey, Niger to receive an African Bar Medal of Merit in leadership Award.
The former president wrote on his twitter handle that he is happy to be back in the country to continue his daily exercises and reconnect with nature.
Ernest Koroma said "Feels great to be back home, to my daily exercises and to reconnect with nature."
The president entreated Sierra Leoneans to take care of the environment as according to him it is the only way we can prevent disaster.
He stated that "Being close to and caring for our environment is the only way by which we could save our world from the impending disaster hanging over us."