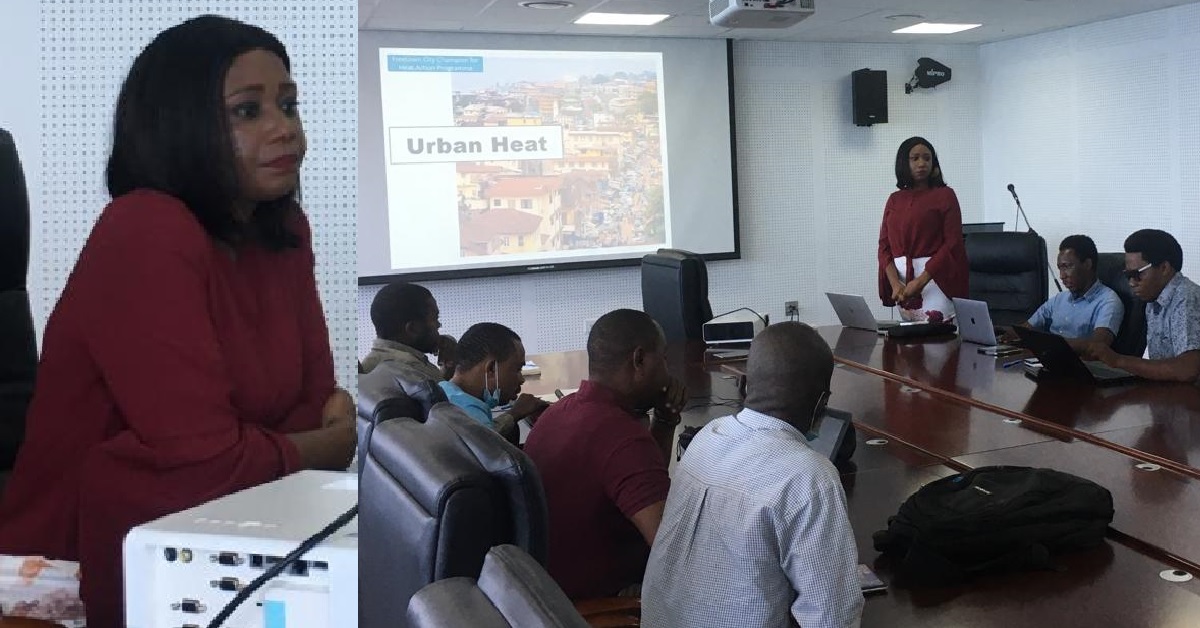 Freetown's Chief Heat Officer, Eugenia Kargbo Engages Community Based Organizations
Freetown's Chief Heat Officer, Mrs. Eugenia Kargbo engaged Community Based Organizations (CBOs) on today 24th February, 2022 at the Freetown City Council and discussed on the City Champions for Heat Action Project which was launched on the 20th October 2021.
She explained about the causes of extreme heat, it impacts on health and the environment and plans for reducing heat stress in Freetown. According to Mrs. Kargbo, extreme heat is caused by exposure to high temperatures, particularly when combined with high humidity, and strenuous physical activity. She went further to outline the linkages between extreme heat and the 11 Transform Freetown Sectors.
Mrs. Kargbo also informed the CBO's of the formation of the 'Heat Health Task Force, a body charged with the responsibility to lead and drive heat prevention interventions at community level.
The engagement was part of FCC's ongoing efforts to build collaboration and partnership with key stakeholders in the climate space and support the work of the Chief Heat Officer in raising awareness on the effect of heat on Freetown and its residents.