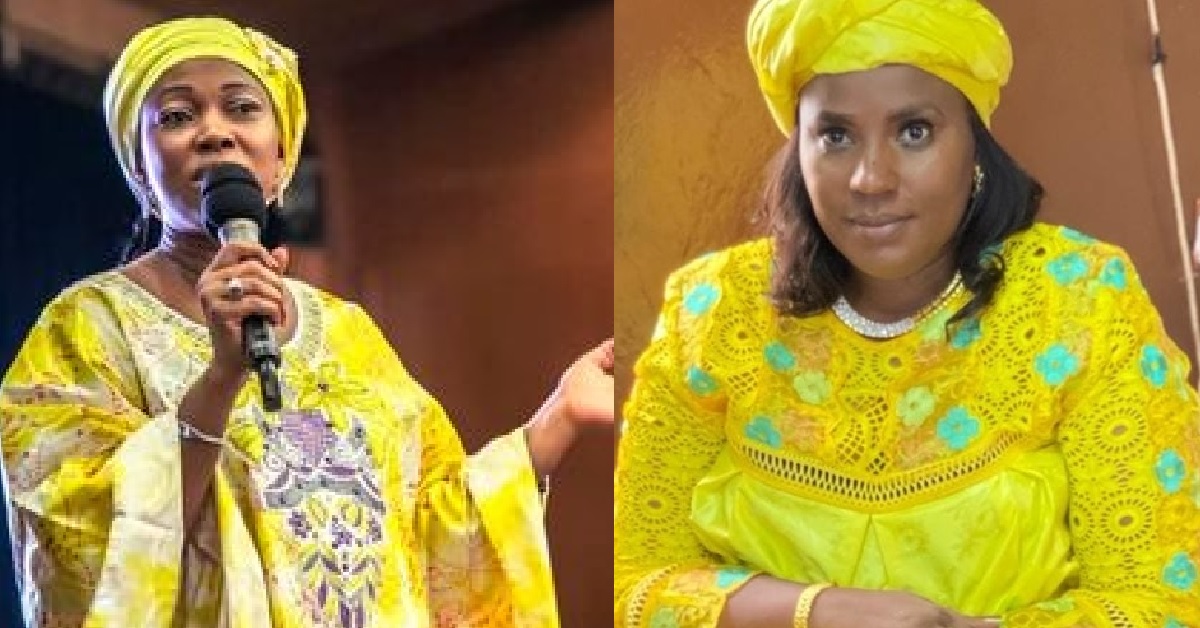 "If You Think I Have Offended You, I am Sorry" – Fatima Bio Apologises to Fatmata Sawaneh
The First Lady of the Republic of Sierra Leone, Madam Fatima Jabbe Bio has apologized to the former Women's Wing Leader of Sierra Leone People's Party (SLPP), Fatmata Sawaneh.
Her Excellency made this apology during an SLPP event in Freetown on 15th January, 2022. The event was attended by the party's stakeholders and other prominent people including Fatmata Sawaneh.
On the video, Madam Fatima Bio apologized to the former Women's Wing Leader. She called her name and stated that if she has offended her, she is sorry. "Fatmata Sawaneh if you think I have offended you, I am sorry" she apologised. She added that, she didn't offend her as she was just exercising her right as a delegate to support anyone she wants to support. "I didn't offend you, I was just exercising my right as a delegate" she stated. Madam Fatmata Sawaneh came out from the crowd and gave a hug to the First Lady with a cheering sound from the audience. Fatima Bio called for unity within the party.
Madam Fatima Bio and Madam Fatmata Sawaneh had a confrontation during the party's Women's Wing leadership election in Kailahun Town in the Eastern Province on Saturday 27th November, 2021 when First Lady was in support of the elected Women's Wing Leader, Hawa Foday.
What threw the entire election into disarray was the fact that the incumbent Madam Fatmata Sawaneh and her vociferous supporters who clearly were in the majority were not going to allow any manipulation of the voting process to deny their candidate victory.
Pandemonium erupted with Madam Fatmata Sawaneh's supporters in tears at the naked attempt to defraud their candidate forcefully taking over the hall and in a military style, scattering chairs, tables and anything that could be overturned. The SLPP Chairman and Secretary General were reportedly assaulted and had to be whisked oud of the hall by security personnel.
Blame was generally cast on the SLPP National Chairman, the National Secretary General and the wife of President Bio, First Lady Fatima Bio for tilting the playing field in favour of the candidate of their choice in the four-horse race by allegedly openly campaigning in the hall, and dishing out United States Dollars to delegates to vote in favour of Fatima's preferred candidate.
After a while, Her Excellency Madam Fatima Jabbe Bio has finally tendered her apology to Madam Fatmata Sawaneh.