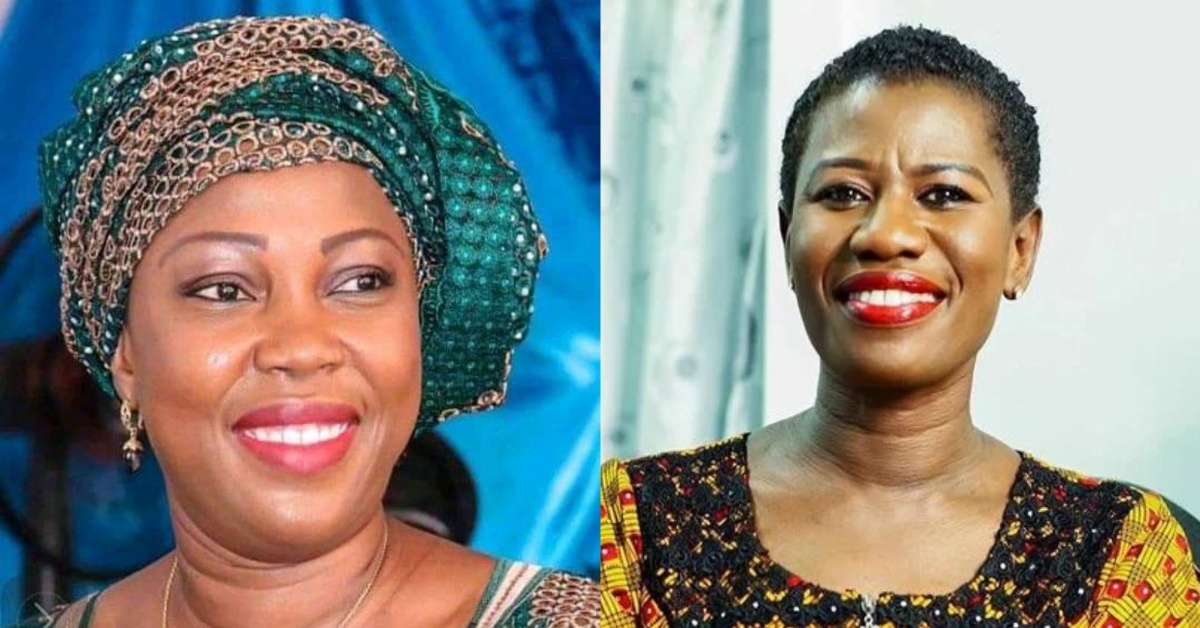 First Lady Fatima Bio Sets the Record Straight With Mayor of Freetown, Yvonne Aki-Sawyerr
In a video shared on TikTok earlier today, the First Lady of Sierra Leone, Fatima Bio called out the Mayor of Freetown, Yvonne Aki-Sawyerr in a bid to set the record straight, and accused the Mayor of trying to pull her down.
The First Lady released the video responding to an interview the Mayor Aki-Sawyerr did regarding her matter with the Anti-Corruption Commission of Sierra Leone (ACC). The Mayor alluded to the First Lady as an example while putting her point across.
"Today, I saw your interview. I don't know if you did it today, but it's today that I'm privileged to see it, when they went to interview you about your case with the Anti-Corruption Commission," she said, adding that, "You made mention about me, saying that I did the same thing. So, let me educate you. I didn't do the same thing. Everything that I'm doing in this country falls under an institution called the Office of the President."
The First Lady further noted that she will not do anything without the approval of the Office of the President.
"Even when I want to travel, I will make sure that I seek an approval from the Office of the President. Unless they approve it, before I go," she said.
Bio went on to accuse the Mayor of Freetown of not seeking approval from her supervising Ministry (the Ministry of Local Government) and her deputy before traveling.
"When have you ever traveled and told the Minister of Local Government? Even the Council you're running, when have you ever sit down with your deputy and tell him that you're traveled?" the First Lady asked.
She noted that she's not interfering with how Mayor Aki-Sawyerr runs her business because it's not her business, but making reference to her is her business.
The First Lady further said that all what she is doing had been done by First Ladies before her, adding that they were traveling and receiving funds for their projects from the Government of Sierra Leone.
She said that if the Anti Corruption had caught Mayor Aki-Sawyerr in the misused of funds, all she need to do was admitted to it and say sorry to the people of Sierra Leone and repay it.
"So why calling my name in your business? What have I got to do why you and the Freetown City Council? Why make reference to me about something you are doing out of political gain?" the First Lady asked.
She concluded by saying that she still loves Mayor Yvonne Aki-Sawyerr, but they both need to stay where they belong, which is SLPP and APC.
Watch Video below: