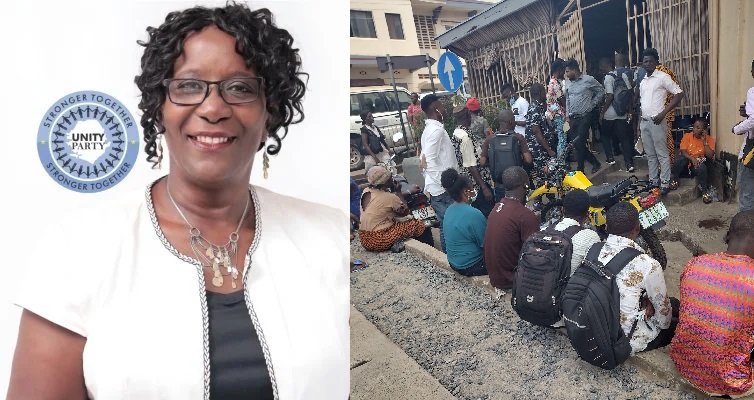 Femi Claudius Cole Frowns Over Prolonged Delay to Register at The NCRA  
Sierra Leonean politician and Founder of the Unity Party, Femi Claudius Cole has frowned at the prolonged delayance to register at the National Civil Registration Authority in Freetown. 
The National Civil Registration Authority, Pursuant to the NCRA Act, is responsible for the continuous registration of all vital events (births, deaths, adoptions, marriages, divorce and nullities), provide reliable vital statistics and multi-purpose identification documents and ensure access to Citizens and non-Citizen's residents in Sierra Leone. 
Madam Cole took a picture of how Sierra Leoneans cued in front of the NCRA office while waiting for them to be attended to, and posted it on twitter expressing dissatisfaction on how Sierra Leoneans have to suffer such indignity just to register.  
She stated that the delay at the NCRA is too much and that the customer service is also very poor. 
She therefore advised that the NCRA should do better and improve efficiency.  
Why must #SierraLeone -an suffer such indignity just to register? NCRA you must do better! Wait times are way too long and customer service is poor. Money must not be demanded or requested! Efficiency HAS to improve.#SaloneTwitter #WiDonGains pic.twitter.com/6Asm3oBsV5

— Femi Claudius-Cole (@ClaudiusFemi) February 24, 2022