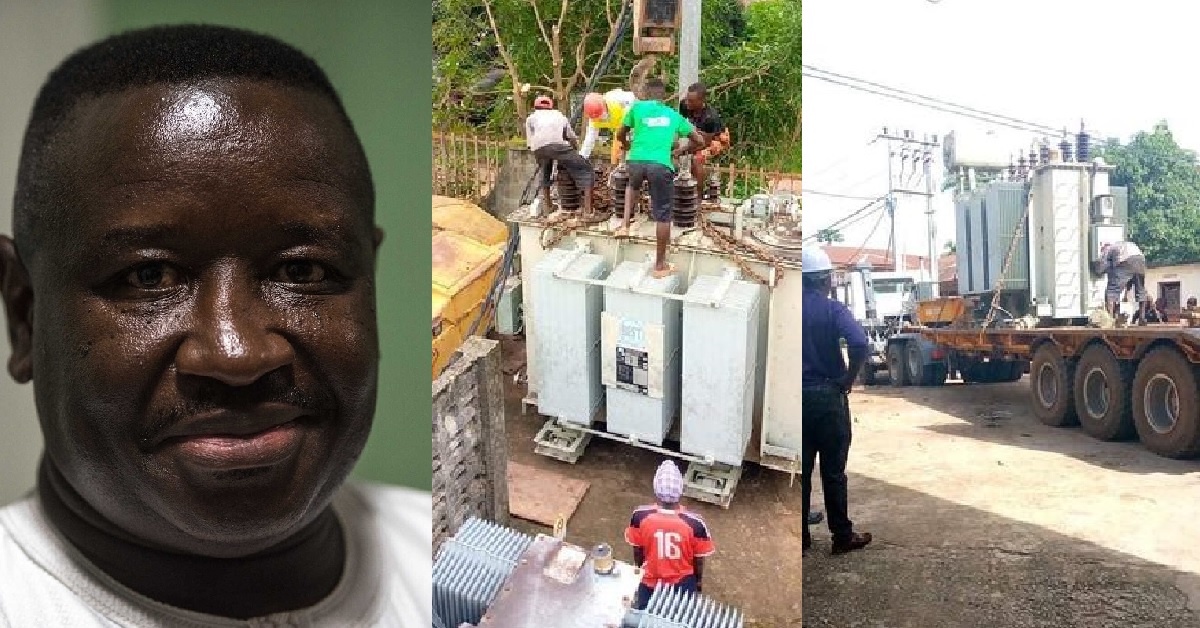 Maada Bio's Government Removes Main Transformer That Supplies Electricity to Makeni City
The government of Sierra Leone has removed the main transformer that supplies electricity to Makeni, the largest city in the Northern Province of Sierra Leone.
Sierraloaded learnt that the transformer was removed on Monday, 9th August, 2021 and transferred to Bo town.
The transformer according to members of the community, receives the heaviest load from Bumbuna Hydroelectric Power and in turn, distribute that load to the smaller transformers in the township of Makeni to Bo town.
A similar incident occurred on 18th July, 2020 when the Government of Sierra Leone requested the transfer of the Makeni Power Plant to Lungi. But the move was resisted by young people who opposed it.
This led to a protest which escalated and rioters attacked several nearby buildings, including headquarters of the ruling Sierra Leone People's Party. Police opened fire on demonstrators with tear gas and live ammunition.
Makeni is District Headquarters of the North and present residence of former President Ernest Bai Koroma.
See pictures below: