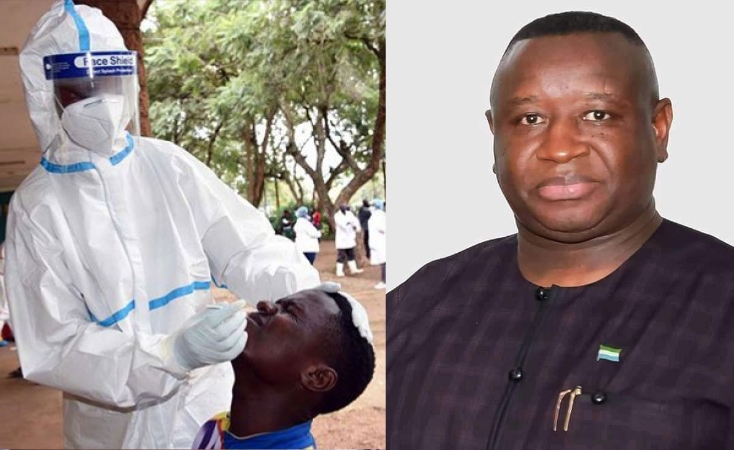 Government Sacks Over 3,500 Workers From NaCOVERC
The National COVID-19 Emergency Response Centre (NaCOVERC) have sacked over 3,500 workers amounting to 40% of its workforce.
Following the outbreak of Coronavirus in Sierra Leone, the National COVID-19 Response Centre, NACOVERC was formed by President Bio to administer surveillance, contact tracing and case management of COVID-19 related cases. The Centre had over 9,000 workforce nationwide which includes staff and volunteers.
However, in a statement on Friday, Solomon Jamiru Esq, the National Spokesperson of NaCOVERC said following a downward trend in COVID-19 cases in Sierra Leone, the centre will scale down by minimum 40% effective 1 November 2020.
"The conference was informed by an assessment of the epidemiological data especially for the last three (3) months, which indicates a general downward trend in COVID cases nationwide.
"As at 23rd October, there are twenty-three (23) quarantine homes (all being self-quarantine), with a total of 175 persons in three (3) Districts -Western Area Urban, Western Area Rural and Port Loko Districts.
"Positive cases currently admitted in treatment and care centres nationwide are below 5% of the total bed capacity which is 984. Majority of the Districts have gone for several incubation periods without recording a case (one incubation period is 14 days). For instance, Kambia District has gone up to 7 incubation periods without a case.
"Consequently, the workforce will scale down by minimum forty percent (40%) effective November 1, 2020.", He said.
Jamiru added that on the event of any surge which may require scaling up the workforce, a personnel and logistical re-engagement mechanism has already been agreed.