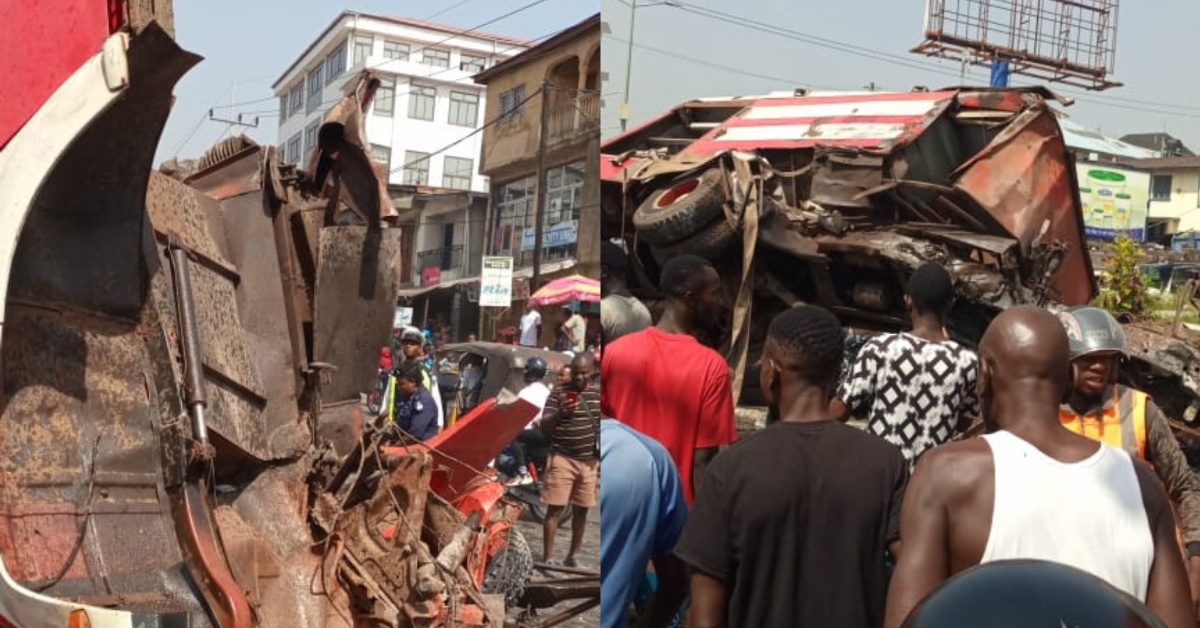 Fire Force Truck Reportedly Split Into Two in a Road Accident at Lumley
A National Fire Force truck has today, 25 December 2022 reportedly involved in a gruesome road accident at Lumley Round About in Freetown.
According to reports, the truck somersaulted while rushing to a burning house at Goderich.
A witness narrated that the Fire Force split into two with water and fuel spilling all over the surface, which he said it is a recipe for another disaster.
It is also reported that three people are seriously injured and they have been rushed to the hospital.
Watch videos below: