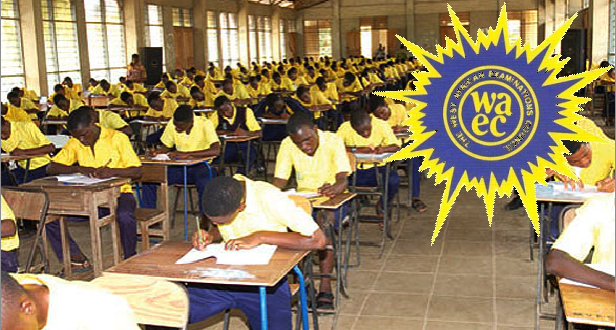 Grumbles, Concerns As Poor Performance Trails Students In Kambia
According to the acting principal of Kambia Islamic Secondary School (KISS), Mohamed Sidique, Kambia District had little above 5% of candidates that passed both the WASSCE and BECE exams in 2019.
"This was indeed a mass failure for the entire district," he explains, adding that "One of the major reasons behind the mass failure is because we don't have trained, experienced and qualified teachers."
The West African Examinations Council (WAEC) public exams results for Basic Education Certificates Examinations (BECE) and the West African Senior Secondary School Examinations (WASSCE) shows that in 2019 pupils in Kambia District in the northwest region of the country are indeed amongst those that performed poorest.
Like Sidique, the principal of Saint Mary Secondary School in Kambia District, Joseph Young, also attributes the poor performance of students in public examinations to a lack of trained and qualified teachers in his school.
"My school has over 300 pupils," he says, "but only five teachers are on government payroll."
With over 20 secondary schools in the district, over 1,000 students separately take the BECE and WASSCE examinations each year. Those who do not achieve the required number of passes in these examinations, according to WAEC, do not meet university entry requirements.
Foday Kamara is just one of the pupils at Kambia Islamic Secondary School who sat to the WASSCE exams in 2019, but was unable to get the required grades which would have qualified him to be admitted into university. He said that the major challenge he faced as a student was non-completion of the examination syllabuses; he said that if the tutors had been there, and if they had exhausted the entire syllabus they would have been prepared better prepared for the exams.
"We also had constraint with textbooks for core subjects," he says, "like English Language and Mathematics. They are not available. The free quality education textbooks that were given to the school were not enough for us all," he concluded.
Kadiatu Sankoh is currently studying at the Kambia Islamic Secondary School. She says that learning is not effective in her school; and they don't have enough notes to study, in order to pass exams.
"Teachers do not teach us effectively," She laments, "and mostly, when they come to class, they only explain some passages from books which are sold to us by the very teachers themselves – and if you are without the books, you won't understand from those teachings."
She went further to disclose that the English and Mathematics books that were supplied to them through the free quality education program were collected from them again by the school authorities – they were not allowed to take them home to study.
Ahead of this year's WASSCE and BECE exams, teachers in the district are engaged in teaching normal school classes, though some are untrained and unqualified.
Alex Musa Koroma, a Senior Teacher at the Kambia Islamic Secondary School, says the process of recruiting teachers in the district has not been favorable for them, which is why many schools in Kambia do not have the trained and qualified teachers they need.
Responding to the issue of teachers failing to complete their syllabuses, Koroma says, "I can't deny the fact that teachers in the district do not complete their syllabuses, as this has been a major problem in the teaching field over the years – and not only Kambia District.[While] a good number of teachers do complete their syllabuses, likewise a very good number of teachers do not complete their syllabuses, which boils down to the supervision of higher school authorities by the District Education Office in Kambia."
Kadiatu Kamara lives in Kambia, and is a single mother of two. According to Kadiatu, her children sat to both BECE and WASSCE exams in 2019, and it was very painful for her to have learnt that both her children failed the exams, which deterred them from progressing to the next stage of their education.
"I am going back to square one in terms of providing for them, and now it is a burden for me, because I have a lot of them to take care of," she says.
The Deputy Director of Education in the district, Alimamy Kamara, who served at the time of the mass failure refused to comment on the issue. However, his successor Ibrahim Yayah Fofanah, who recently took over the position, says that he is aware of the mass failure of pupils in the district in external exams last year, but says that he is ready to work with all stakeholders in the education sector to ensure that such an outcome does not repeat itself.
Joseph Sannoh is the Executive Director for Heal Sierra Leone, a civil society organization that has been campaigning for the right to access free quality education across the country. According to him, the mass failure in pubic exams in Kambia District is caused by many factors, ranging from teaching techniques to parental care, in addition to what he agrees is a distinct lack of trained and qualified teachers in the district.
"I have seen a whole district having only one science teacher," Sannoh explains, "while the rest do not even have a certificate or diploma. It is also in Kambia that I have seen a whole school having only one teacher that teaches pupils from class 1 unto class 6, with a population of over 500 pupils. Most of these teachers are not trained or qualified, and having a degree does not qualify one to be a teacher."
He says that the supervisions and monitoring aspect of schools in the district is also lacking, and he describes it as a major factor for not having effective learning in the district.
Janneth Sankoh, Public Relations Manager for the Sierra Leone Teachings Service Commission, however, says that during the 2018/2019 academic year, the commission did recruit trained and qualified teachers. She says that during the recruitment process, they allocated quotas to each district, and 334 teachers were approved for Kambia District.
She went further to say that, "We don't want to give special allowances to teachers to go into these communities to teach, but we are however working towards sustainable steps that will encourage them to go into these places and teach."
Some of the responsibilities of the Kambia District Council are to provide logistics and monitory supports to schools.
The Chairman of the council, Mohamed Yayah Bangura, says that the mass failure in public exams by pupils in the district was not a surprise to many of them, citing that during the Ebola outbreak, a lot of children went out of school and returned in recent times, which he attributed as another major factor behind the mass failure in public exams.
He says: "My administrations has taken this into consideration, and have formed a district education committee to look into this situation and come up with recommendations to ensure we minimize failure in public exams in the district."