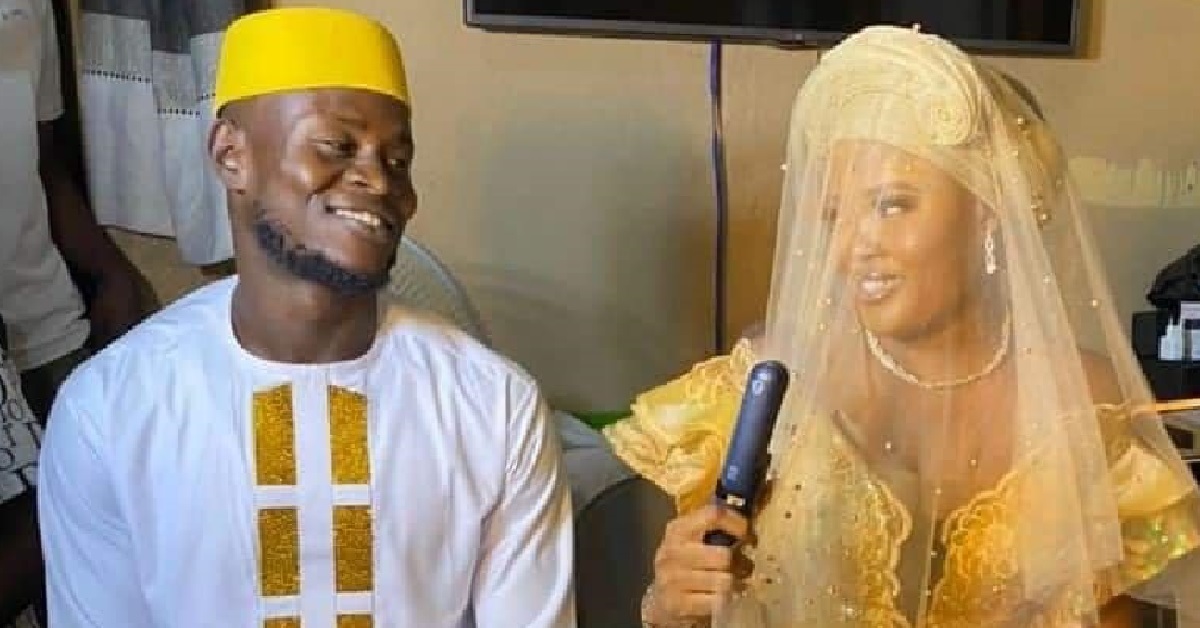 'It Was a Prank' – Hawa Tombo Clears The Air on Divorce Stunt With Musa Tombo
The wife of Sierra Leonean professional footballer and Leone Stars striker, Hawa Tombo has cleared the air that her divorce stunt with Musa Noah Kamara popularly known as Musa Tombo was a prank.
Yesterday, Hawa Tombo announced that she is divorcing the Leone Stars striker after they wedded few months ago. She informed Sierra Leoneans that she has all the evidence why she is divorcing with the football star.
Few hours her divorce video went viral, an audio also went viral which explained that Hawa Tombo requested Leone Stars defender, Steven Caulker's contact which Musa Tombo gave her. The audio stated that Hawa asked the defender for a relationship which Caulker rejected and informed the squad about that. People suspected that might be the reason for Hawa's action to divorce Musa.
As the matter was complicating many Sierra Leoneans, Hawa Tombo went on TikTok and cleared the air that her divorce video with Musa Tombo was a prank. She did that to celebrate her 9 months relationship with the striker.
WATCH VIDEO: