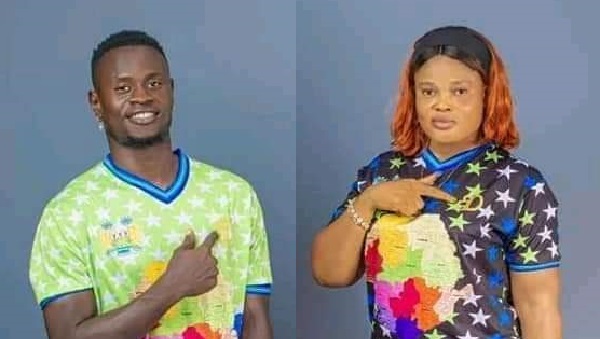 BREAKING: Hawa Tombo Dumps Musa Tombo, Announces Divorce
Hawa Tombo has announced for a divorce with Leone Stars striker, Musa N. Kamara popularly known as Musa Tombo after they wedded few months ago.
She informed Sierra Leoneans that she has evidence why she has planned to take such actions. She pleaded to people to ask her for any evidence and the reason she want to leave him.
Musa Tombo whoose controversial transferred to Bo Rangers from reigning Premier League club, East End Lions, took the entire sporting community in Sierra Leone by surprise, fell in love with Bo City's beautiful daughter, Hawa, upon his arrival in the Nation's second capital. Hawa has since contributed immensely to the success of Musa's football career in the course of their relationship.
With the support from each other, Musa wedded Hawa on a white wedding on Friday 17th December, 2021; with wedding reception at Dohas Hotel. Coaches, colleague players, technical officers and supporters of Bo Rangers Football Club; players and staff of the National team, were all in attendance to witness this August occasion in Bo City.
Recently, Hawa Tombo was spotted shedding tears as she blessed Musa Tombo before departing with the Sierra Leone national team for the African Cup of Nations (AFCON) in Cameroon.
The striker scored a goal at his first appearance at the AFCON against Ivory Coast which was highly celebrated. On the streets on Freetown, Hawa Tombo was spotted celebrating with a crowd for the outstanding performance of Leone Stars.
The team returned to Sierra Leone from Cameroon on 22nd January, 2022 after their exit from the tournament when they encountered with Equatorial Guinea which defeated by one goal to nil.
Musa and Hawa Tombo were spotted together at the club yesterday with other Leone Stars players. With all the good times and big plans ahead, Hawa Tombo has surprised Sierra Leoneans that she is divorcing Musa Tombo and she has all the evidence.
WATCH VIDEO: