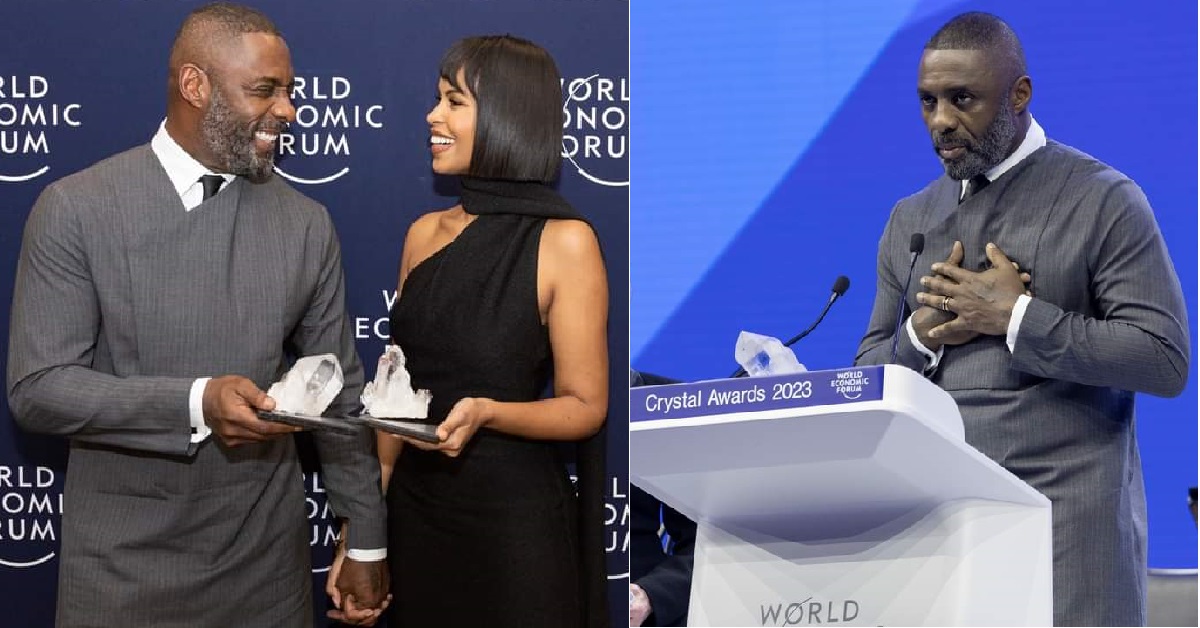 Idris Elba Bags a Prestigious Award After Visit to Sierra Leone
Popular Artist and Humanitarian Idris Elba have bagged another prestigious award adding to his credit. Being moved by the conditions and work stress of some farmers in Sierra Leone in his last visit backed up with the climatic change that most time affects the total crop production, he nurtured interest in Agricultural Development.
In his statement, he said, '' Three years ago I met with a rural community in Sierra Leone to learn the challenges these farmers faced due to climate change. The trip moved me''
Speaking on the nature of the award, he said, his combined advocacy work with his wife- Sabrina Dhowre Elba have become the first couple-ever to win the Crystal Award for their advocacy work as UN Goodwill Ambassadors for International Fund For Agricultural Development (IFAD).
He furthered that, their work has moved the needle on agriculture, food security, youth empowerment and environment conservation respectively.