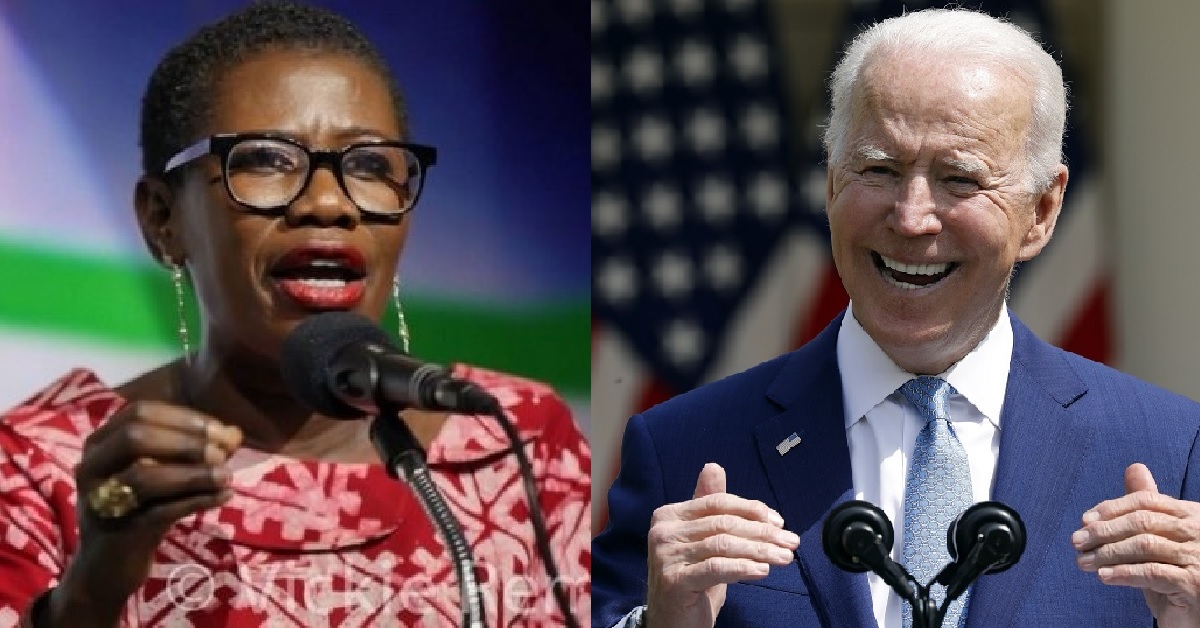 US President Joe Biden Invites Mayor Yvonne Aki-Sawyerr to Speak at The United States Summit For Democracy
The Mayor of Freetown, Her Worship Yvonne Aki-Sawyerr was invited by the President of the United States, Joe Biden to speak at the United States Summit for Democracy  in the United States.
Her Worship will be one of the panelists in the "Bolstering Democratic Resilience" session that will be held on Thursday 9th December.
Mayor Yvonne Aki-Sawyerr is the only person invited from Sierra Leone to take part in the Summit that will be attended by World Leaders. She was accompanied by Chief Heat Officer; Mrs. Eugenia Kargbo, Councillor Zainab Conteh of Ward 412 and Mr. Sallieu Kanu.
"I am humbled and honored to have received an invitation from the President of the United States of America to participate in the virtual Summit For Democracy as a Session Speaker. I will be a panelist in the session titled "Bolstering Democratic Resilience" on Thursday 9th December from 10.45am to 11.45am EST (3.45pm to 4.45pm GMT).
The Summit for Democracy, held on December 9-10, 2021, will be a virtual event hosted by the President of the United States from The White House along with other Chiefs of State, Heads of Government, Heads of International and Civic Organizations and other non-governmental participants from across the globe. The goals of the Summit are to: (1) galvanize commitment to initiatives across three principal themes: strengthening democracy and defending against authoritarianism, fighting corruption, and promoting respect for human rights; and (2) engage, listen, and speak honestly about the challenges facing democracy globally and within participating countries, including the United States.
The Summit will be broadcast live online, so Freetonians can watch my session and the rest of this very critical and timely Summit focused on strengthening democracies around the world.
This morning I joined the Summit For Democracy team for a technical test. That went smoothly and I am very much looking forward to participating in this very important virtual event on Thursday". She wrote.