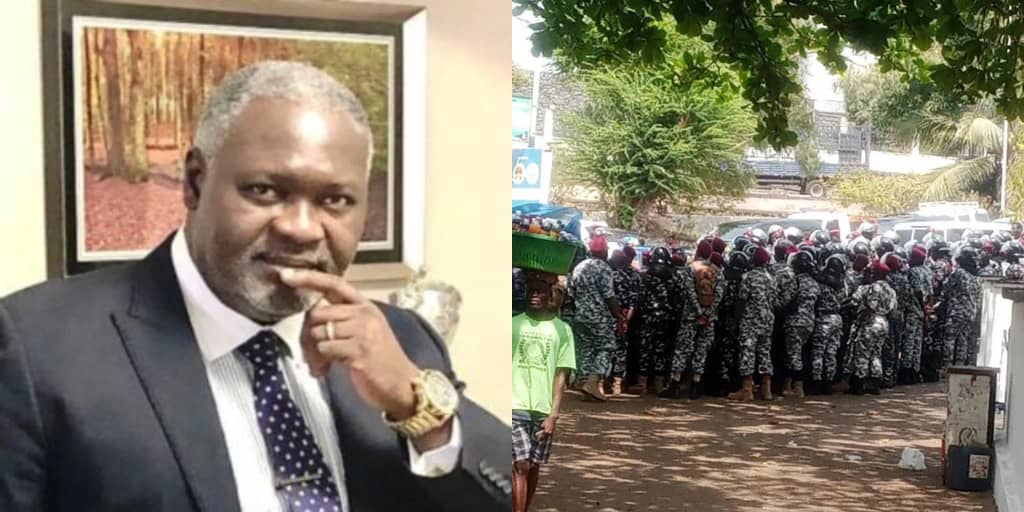 Joseph Fitzgerald Kamara Accuses Sierra Leone Police of Blocking Their Way to Court to Defend Samura Kamara
Joseph Fitzgerald Kamara, one of the defence counsels representing the main opposition APC presidential candidate in 2018, Samura Kamara in his ongoing corruption case against the state has accused the Sierra Leone Police of preventing them from using the usual route to court to defend their client.
The former Attorney General and Minister of Justice of Sierra Leone made this assertion on a social media post.
He stated that, "Today, myself and Ady Macauley, on our way to Court in Defense of Dr Samura Kamara, were accosted by the SLP not to use our usual walkway through the Cummings-John Gardens. Surprisingly hawkers were visibly using the same route. Dangerous signals."
Samura Kamara, a former Minister of Foreign Affairs and International Cooperation is alleged to have on a date unknown between the 1st day of January 2016 and the 30th day of April 2016, deceived the Government of Sierra Leone by giving to the Cabinet a Cabinet Paper document that he knew contained a misleading statement – that: "The Companies undertaking the renovation or constructions are reliable and were subjected to a rigorous vetting process."
The matter has been in court since December last year.