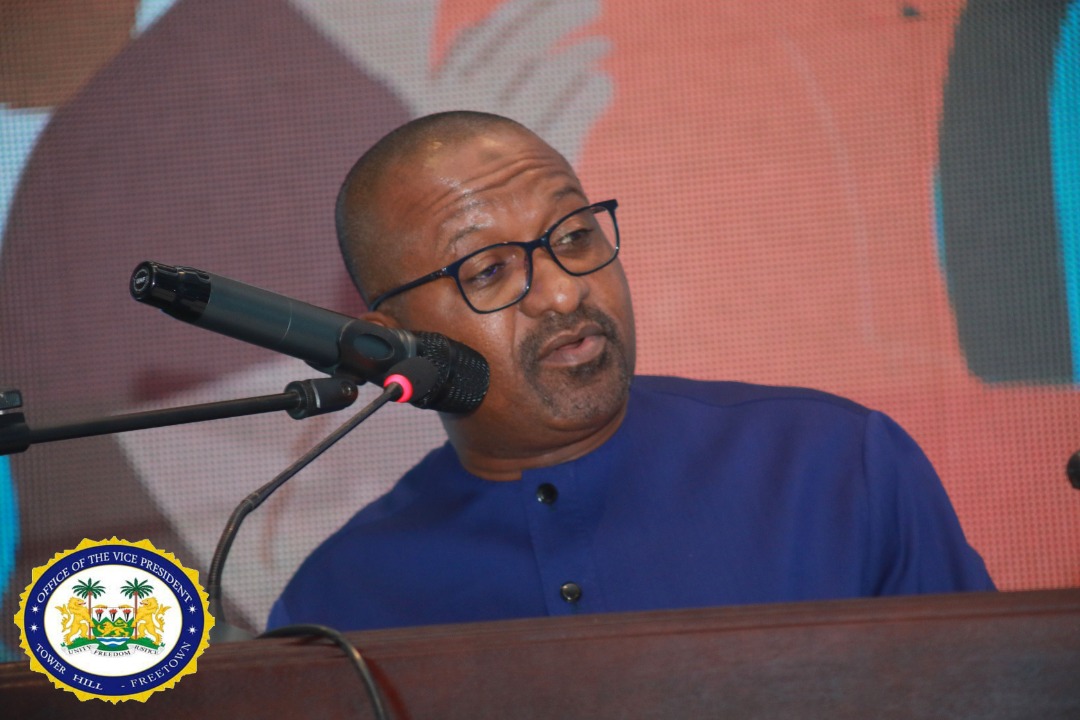 Juldeh Jalloh Pledges Government Continued Support to Education
The Honourable Vice-President of Sierra Leone, Dr Mohamed Juldeh Jalloh has reiterated Sierra Leone's Government commitment to adding value and providing solutions to the problems of the educational sector.
Jalloh said this at an event to commemorate the International Day of Education on January 24th set aside by the United Nations to celebrate education and reflect on the importance of learning for development and peace.
This year's theme, "To invest in people, prioritise education" was held in Sierra Leone at the Atouga Mini Stadium in the east end of Freetown.
The Vice- President delivering his speech commended the initiative, adding that the government is concerned about the development of the educational sector as it is a significant tool everyone needs to become better and productive citizens of the world.
He describes the President of Sierra Leone, President Maada Bio as an "Education Champion" hence, he has the qualities to proffers tangible solutions and a way forward to improve the country's educational sector.
He noted that the President is more than charged to making sure that, his flagship project which is "Human Capital Development: Education as the focal point" is achieved and pledged that the president would not stop at anything but make sure that the country's human resources are empowered through quality education
Speaking on the theme for this year's International Education Day (IED), Dr Moinina Sengeh, Minister of Basic Education said the team is poised to change the narratives of education in the country. The theme which states "Invest in the People and Prioritize Education" speaks volumes of the love and passion the Sierra Leone Government has for education.  He describes the Free Quality Education system which cuts across every citizen in the country as a sustainable effort that has improved the education of the citizens.
He encouraged parents to take advantage of the opportunity adding that, if their children are educated they would be able to support them in their old age.