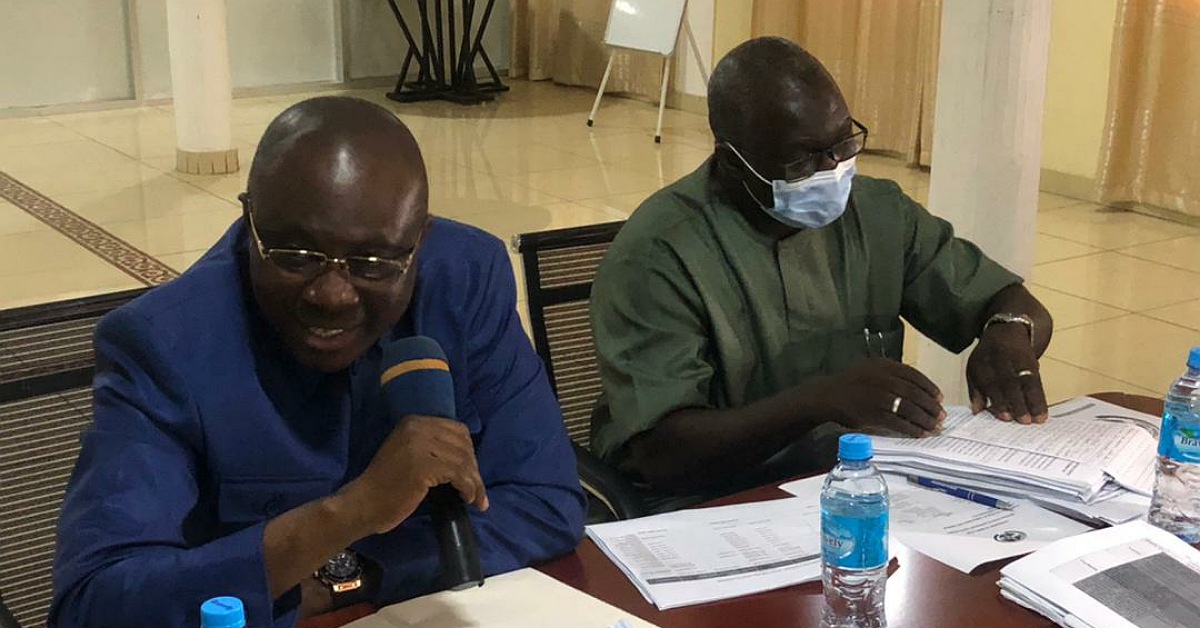 Chief Minister, Jacob Jusu Saffa Inspects States Lands at John Obey
The Chief Minister, Mr. Jacob Jusu Saffa has visited and inspected portions of State Lands that are being serviced by the Ministry of Lands Housing and Country Planning.
The serviced plots of flat State Land at the strategic and prime Main Peninsula Road in John Obey, Western Area Rural, would soon be ready to be put out on auction sales to members of the general public.
The Minister of Lands Housing and Country Planning, Dr. Turad Senesie briefed the Chief Minister on the progress made in preparing the land including clearing, surveying, plotting, beaconing, and securing the land.
Dr. Senesie assured the CM that the land would be ready for auction sales by May 1, 2022, while disclosing that an official Public Notice inviting members of the public to bid for the available serviced plots would be published this week.
According to the Lands Minister, some 200 Plots (400 Town Lots) would be auctioned in this pilot phase with even more plots to follow in the coming months.
This, according to him, is to ensure the state meets the increasing demand for land from members of the general public, especially Sierra Leoneans staying out of Sierra Leone who are being duped by criminals with no Title to Lands in the Western Area.
The Chief Minister, Mr. Jacob Jusu Saffa expressed delight over the satisfactory work being done by the Ministry at the John Obey site while calling on the Ministry to do more to meet the genuine demands from the public.
In this auction method, a minimum purchase value price would be tagged to the land and sold out to the highest bidders in a public bids opening event.