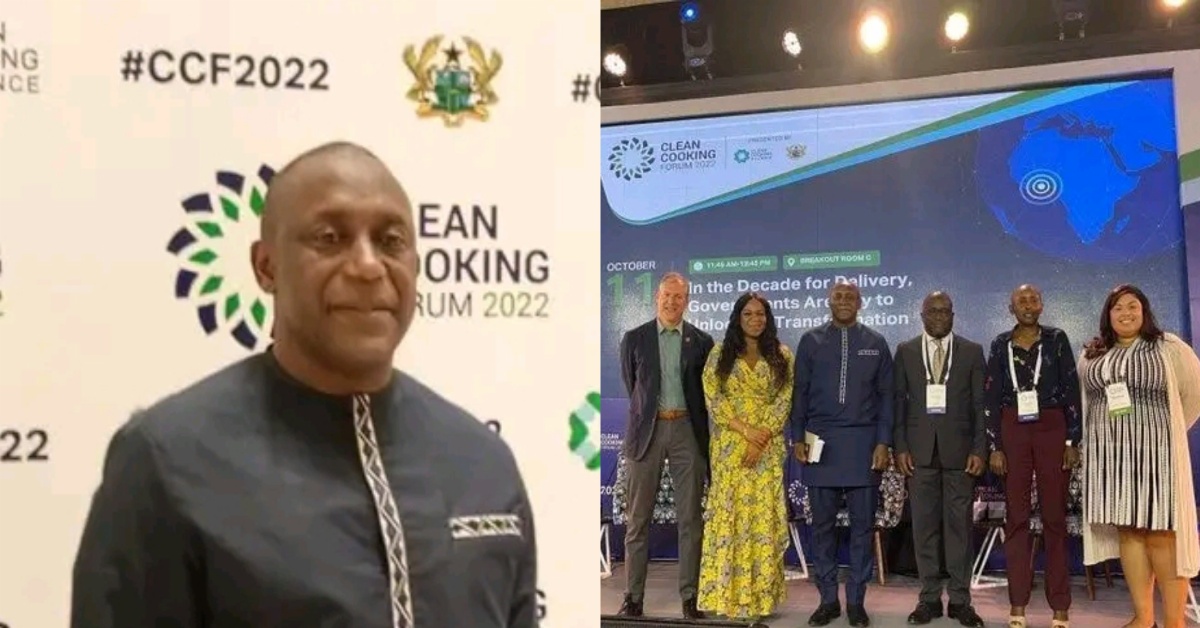 Honorable Kandeh Kolleh Yumkella Participates in the 2022 Clean Cooking Forum in Ghana
Representatives of government, the private sector, and civil society are gathered in Accra, Ghana for the 2022 Clean Cooking Forum. The biennial event is hosted by the Clean Cooking Alliance in partnership with the Government of Ghana.
Hon. Dr. Kandeh Yumkella was a special guest of the global Clean Cooking Alliance. In the remarks he delivered at the opening plenary, he underscored the importance of clean cooking in achieving climate and development goals.
"Clean Cooking," he said, "is still treated like an orphan issue". He called on governments to give it the same attention as other energy programs like access to electricity noting that governments can work with the private sector to make things happen.
In a high-level session he moderated titled: Decade for Delivery, Governments Are Key to Unlocking Transformation, Yumkella intimated that "energy is at the core of the 21st-century transformation and clean cooking connects it all climate, health, environment, gender, economic empowerment, and governments must be at the center for socioeconomic development".
Panelists at the session discussed the indispensable role governments must play in supporting innovation, attracting private investment, and mobilizing the international resources required to ensure energy transitions are just and equitable for both people and the planet. Yet national governments often face myriad challenges that prevent them from realizing their full potential to deliver ambitious and clean cooking solutions for their people.
Panelists also focused their comments on the establishment of a Delivery Unit Network (DUN) as a solution that invests in building the capacity of countries at the ecosystem, institutional, and individual levels.
This discussion revealed that Africa is the only continent where clean cooking energy poverty is increasing and now stands at 920 million people without access. Ghana, Nigeria, Kenya, and Rwanda are all launching strategies this year to address the issue.
Ahead of today's grand opening, Hon. Yumkella delivered keynote remarks at the World Bank-ESMAP Clean Cooking Fund Knowledge Workshop Exchange. He commended the ESMAP team and donor partners for the almost $240 million in investments leveraged so far by the fund. He noted that to ensure universal access to clean cooking an investment of $6-10 billion is needed every year up to 2030. Dr. Yumkella also gave opening remarks at the opening of the IIRENA-HEPA side event.
As the conference continues until Thursday, the former UN Chief Executive and current Member of Parliament will hold bilateral meetings with numerous organizations and governments that have requested to speak with him on global energy issues.