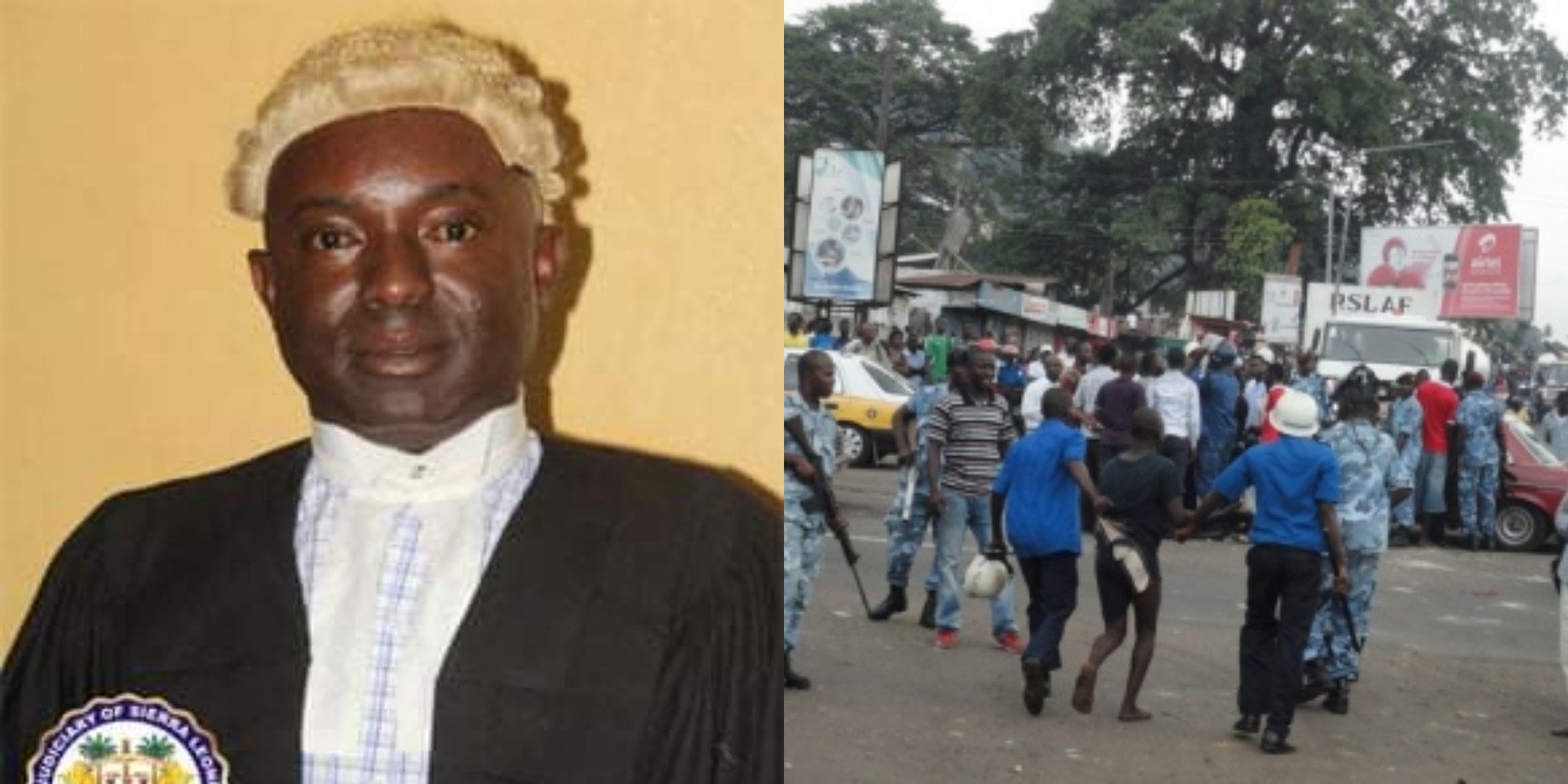 Magistrate Kekura Sentence 27 Youths to 8 Months Jail For Riotous Conduct
The Principal Magistrate presiding over cases at Pademba Road Court No. 1 in Freetown, His Worship Magistrate Sahr E. Kekura, has on Friday 8th April 2022, sentenced 27 accused persons who were brought before the Court for riotous conduct and its related offences.
This is according to Judiciary Communications Directorate.
On count one, Riotous Conduct contrary to Public Order Act No. 46 of 1965.
According to the particulars of offence, the 27 accused persons on Monday, 28th March, 2022 within the Freetown Municipality, in the Western Area of the Republic of Sierra Leone behaved in a riotous manner.
On Count Two, Disorderly behaviour contrary to the Public Order Act No. 46 of 1965 and on Count Three, Throwing Missiles contrary to the same Public Order Act.
The charges were read and explained to all the accused persons and they pleaded guilty to all the three Counts.
They were represented by Nine (9) lawyers who appealed to the Principal Magistrate to give them minimal sentence or be cautioned and discharged.
"The accused persons herein having pleaded guilty on all three counts and taking into consideration the plea in mitigation on their behalf," said His Worship Magistrate Kekura, adding that, "The fact that these offenses are now on the increase in Sierra Leone, each accused person is sentenced to 8 months at the Male Correctional Center."
He also added that each accused person should pay two hundred and fifty thousand Leones (Le250,000) to the State.