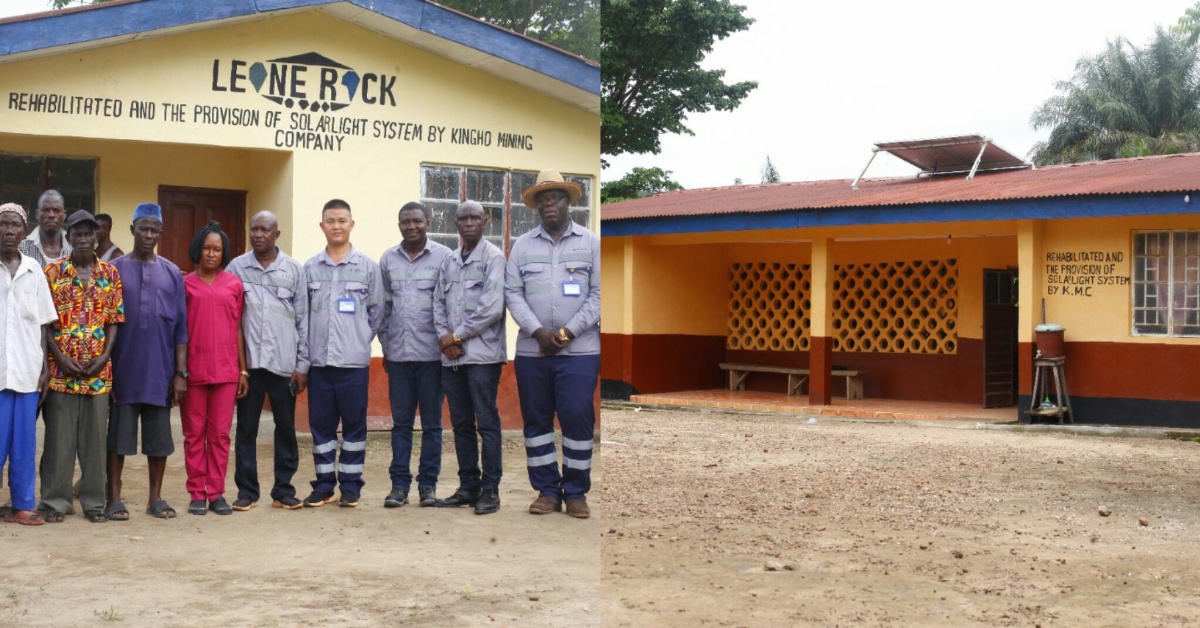 Kingho Mining Company Boosts Healthcare & Sanitation Delivery in its Operational Communities
Kingho Mining Company Limited under the supervision of its parent body Leone Rock Metal Group has successfully handed over a rehabilitated heath center to Dankawalia Community in Sambaia Chiefdom
The company also handed over a newly constructed health facility to Kemedugu community in Dansogoia Chiefdom as well as twenty five (25) toilet facilities to Makelfa community in Simiria Chiefdom.
As Healthcare and sanitation in Tonkolili District, Northern Province of the Republic of Sierra Leone is an issue that is fraught with the district's high rates of poverty and many endemic diseases. While shocking statistics, such as the district's low life expectancy and high maternal and infant mortality rates paint a grim picture, there are however signs of progress being made.
The three chiefdoms mentioned are the iron ore mining concession areas of the Kingho Mining Company. The handing over ceremony is in tandem with the company's Community Development Action Plan (CDAP) which is an Environmental Protection Agency (EPA) statutory regulation to cushion some of the impact the company's operation has had in the respective communities.
Speaking on behalf of management and staff of the company during the handing over tour, Ansu Momoh, Community Coordinator of Kingho Mining Company said he is delighted to inform the people that "the CDAP is a mandatory statutory regulation and that cannot be stopped despite the fact that the company just a two week ago lunched the sum of Le 5.3 billion as its community development fund."  He said, "Kingho will continue with its CDAP projects, its CSR projects, and will also continue to disburse its yearly CDA payment to the operational communities."
During the tours, several community stakeholders expressed their delight for the handing over of the projects which they believe will not only boost health delivery in their respective chiefdoms but also the prevention of communicable diseases that pose health treats to remote rural communities in the region. Section Chief of Makaefa Chiefdom said they are happy for the gesture.
He said "as a community we did our own contribution by providing manual labour to complement Kingho's support." He assured that the toilets will be utilized well. In other communities, it is hope that the health centers will boost service delivery and the toilet facilities would bolster sanitation and provide a healthy environment for human cohabitation.