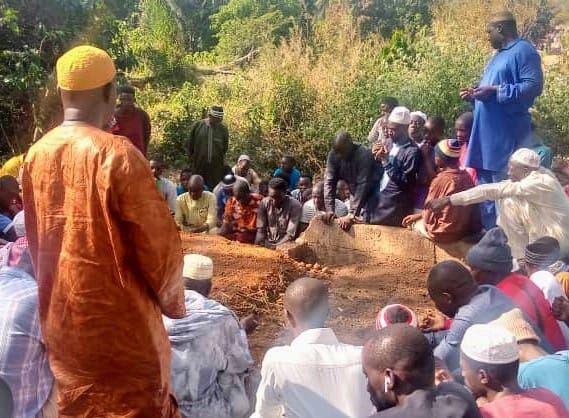 Koinadugu Mourn as Their District Chief Imam Finally Laid to Rest in Kabala
The Koinadugu District Chief Imam, Alhaji Mohamed Sillah who passed away on Thursday, December 23, has been laid to rest in Kabala on Friday, December 24, 2021.
It could be recalled that the late Imam replaced his father Alhaji Mohamed Sillah as Kabala Central Mosque Imam upon his death.
He is the first son to his father and a highly educated Islamic scholar who carried his career with dignity, honesty, uprightness, forthrightness and love for humanity.
He will be forever missed by the Islamic community and Koinaduguans in general.
May Allah forgive his sins and grant him jannah. Aameen