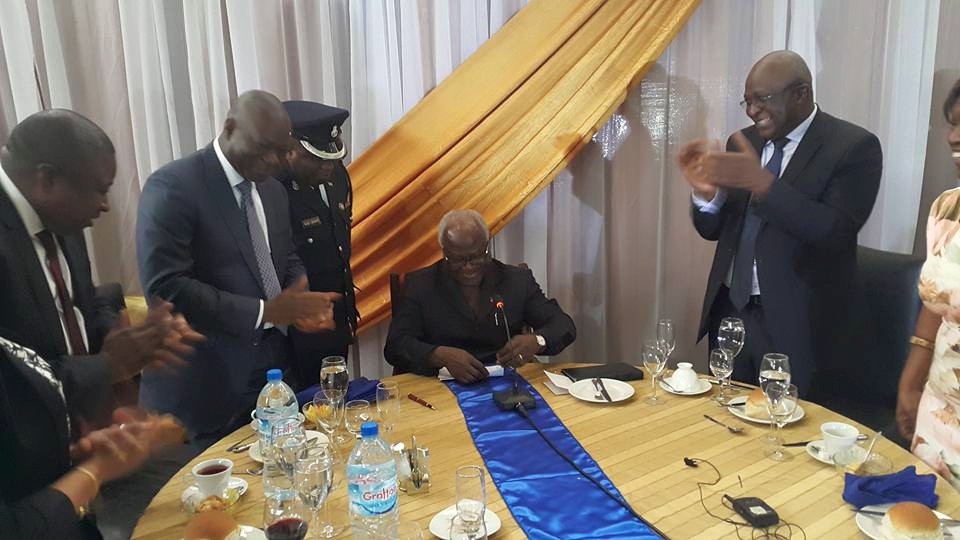 President Koroma Reveals One Key Priority to Sierra Leone's Ebola Recovery
The president of Sierra Leone, Ernest Bai Koroma has re-instated the importance of the Private Sector as a priority in recovering the Country from Econmic stations caused by deadly epidemic, Eboma in the pas few months.
Koroma said this during the Bank of Sierra Leone Business Lunch at the Bank Complex, Kingtom. August 4, 2015.
Excerpts…
"Only two Fridays ago I launched the Post Ebola Recovery Plan of Sierra Leone at the Miatta Conference Hall. The programme is divided into two phases. In the first nine months, our recovery plan emphasises on four major priority sectors – first, health; second, education; third, social protection; and revamping the economy and livelihoods by facilitating private sector recovery and growth. The second phase starts immediately after the first phase. It is a two-year plan during which we must restore Sierra Leone to the path to prosperity, as we envisaged under the Agenda for Prosperity. Re-invigorating the private sector is a key priority in both the first and second phases of the plan."