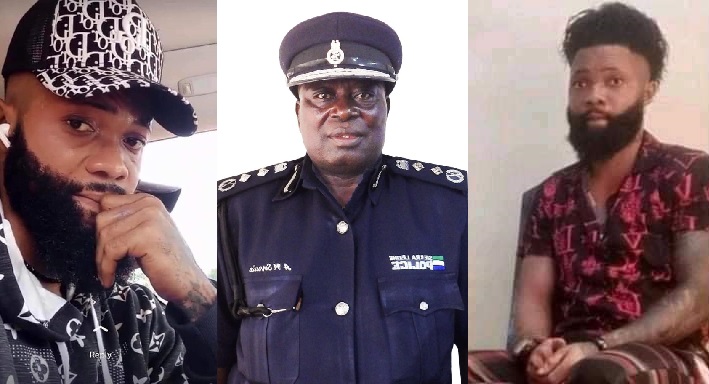 Popular Herbalist And Killer of DJ Clef, LAC Escapes From Sierra Leone
Baimba Moiforay alais LAC, an herbalist, murder convict and killer of popular Sierra Leonean Disc Jockey, DJ Clef has reportedly escaped from the shores of Sierra Leone.
Sierraloaded learnt of this development few hours after President Dr. Julius Maada Bio revoked with immediate effect  the clemency granted to LAC on 1st January 2022.
Recall that President Julius Maada Bio had on January, 1 2022 released Baimba Moiforay and 159 other prisoners from Prison as a Presidential pardon pursuant to S. 40 (4) (e) and S. 63 of the 1991 Constitution of Sierra Leone Act No. 6.
Moiforay, better known as LAC, was widely considered as a magician. He was jailed in 2016 after his conviction by a High Court for the brutal murder of a popular disc jockey named Sydney David Buckle, widely known as DJ Clef.
The murder in 2015 happened at the home of the LAC, according to court testimonies.
LAC and one of his two co-accused were subsequently found guilty and sentenced to death by hanging. The third accused was freed for lack of evidence.
The case captivated the public, partly due to the interest it generated, especially among artists who mounted pressure, including street protests, to get the authorities investigate the incident. A group of artists called the All Stars released a music video clip as tribute to their deceased colleague.
As a result of the repeal of the death penalty in Sierra Leone last year, LAC's death sentence was commuted to life. He had served less than six years of his time when he was named among 160 people who were released from prisons across the country.
On Monday, President Bio revoked his actions while instituting an investigation into the process leading to the granting of the pardon.
However, Sierraloaded gathered that LAC who got wind of the information had already fled the country before the announcement of his pardon revocation.
"I can confirm to you that LA Chocolate has left Sierra Leone over 48 hours ago. The police got to his house to arrest him and take him back to prison on Monday evening but they were told he has travelled", a source told Sierraloaded.
It was further gathered that a staff in the state house was the one who notified LAC of President Bio's plans to revoke his bail.