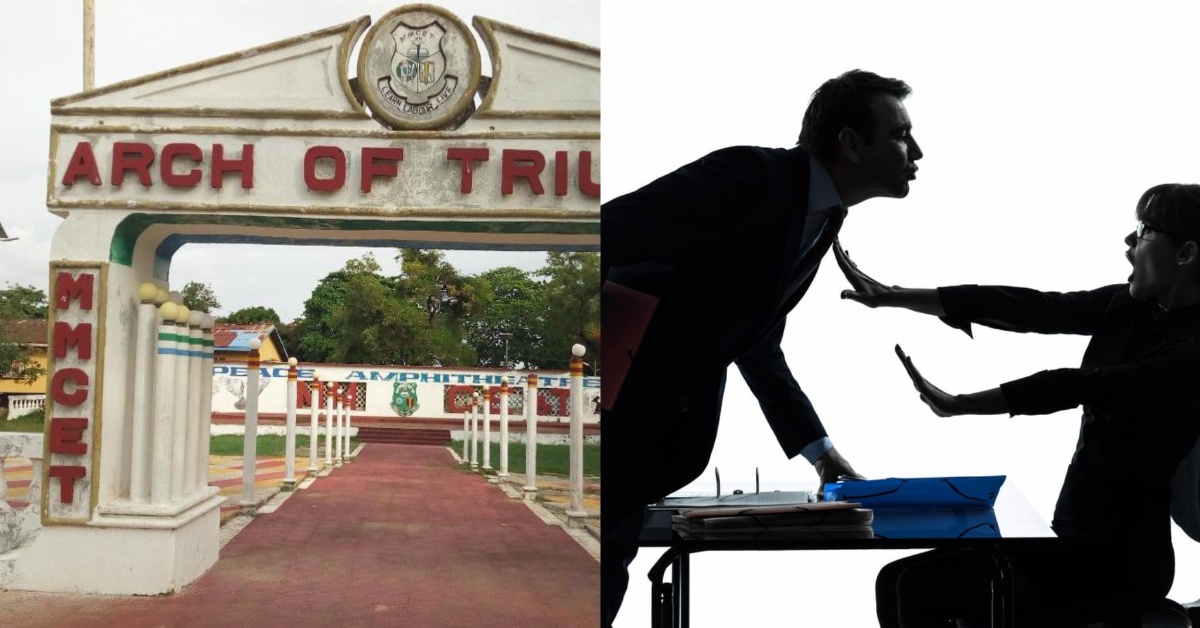 Lecturers to Be Sacked Over Alleged Sex Scandal
Chancellor of the Milton Margai Technical University, Dr. Victor E.A. Kabbia, has confirmed that the investigations committee of the University Court has found several lecturers guilty of sexual harassment against female students and that they will be dismissed.
Dr. Kabbia made this disclosure at the university's general meeting yesterday with stakeholders that include lecturers, Minister of Technical and Higher Education, Professor Alpha Wurie and students.
He did not give details about how many lecturers are to face the sack over sex but disclosed that two other lecturers found guilty of changing grades for students, would have their services also terminated. Another lecturer believed to be engaged in begging for students at other departments to be allowed to pass exams was also approved for dismissal by the court. One other lecturer was not found guilty of any of the crimes but was however given a warning letter related to examination malpractice.
In the same report, Kabia said the suspended Vice Chancellor of the university and Principal, Associate Professor Phillip Kanu, was being reinstated to his office after the court exonerated him of tribal hate speech.
The Chancellor said after the investigation committee listened to the full audio purporting to exhibit hate speech, it was revealed the audio was rather manipulated.
He asserted the court's independence whose decisions he said are not influenced by any authority, and that the court accepted all the recommendations by the investigations committee.
On another note, he highlighted several financial challenges which he said the institution is facing and appealed for the intervention of the Ministry of Technical and Higher Education.
The Minister, Prof. Wurie, after pointing out that the work of the university should not be politicised, noted that he was only there to listen to the decisions arrived at by the university court.
He said internal issues within the institution should be channelled to its court and not to any other authority.
He described the act by some staff of the university writing to the President of the country and other authorities as a sign of them not living up to their status, He agreed that if one is found guilty of a charge among other vices, they should be terminated
The reinstated academic, Prof. Kanu, thank the minister and president Julius Maada Bio for manifesting good leadership qualities. He said despite several audios and write up all directed against him, the president allowed the university court to handle its internal issues
He reiterated his non-involvement in hate speech.
There was jubilation among especially students on the campus reacting to news of the absolving and return of their principal. News broke out not long ago of six lecturers of MMTU being investigated by the Police for various acts of misconduct including sexual harassment.