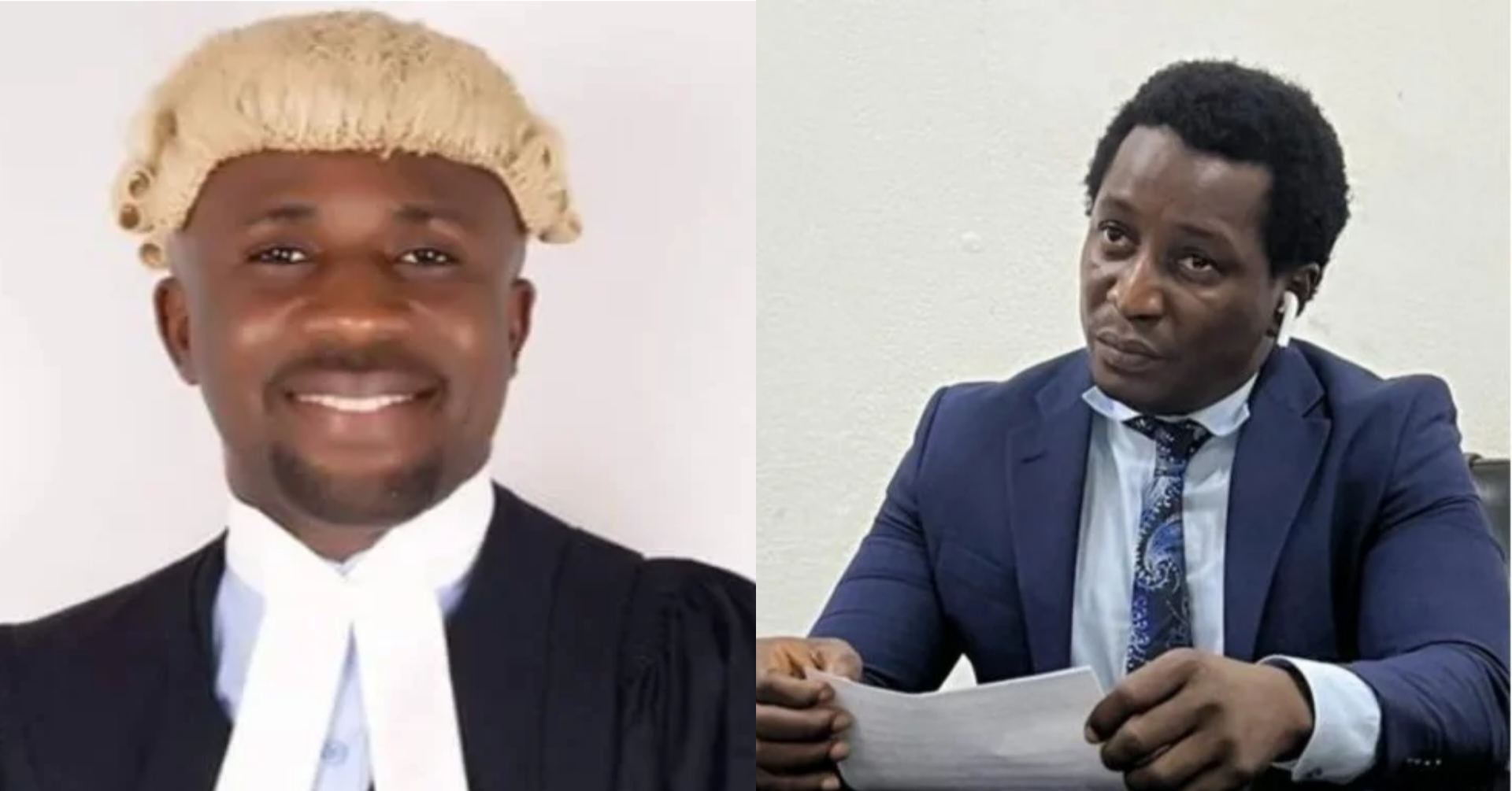 Legal Link Appeals For The Release of Activist, Edmond Abu Jnr.
Christian Lawyers Centre widely known as Legal Link has appealed to Sierra Leone's High Court Judge, Justice Adrian Fisher to release the Executive Director of Native Consortium and Research Center, Edmond Abu Jr. 
Legal Link made this appeal in a letter dated Monday 16 January and addressed to High Court Judge, Justice Adrian Fisher, over the detention of Civil Society activist, Edmond Abu Jnr.
In the appeal letter, Legal Link noted that they feel enthused to write this appeal as they have been following with keen interest the unfortunate incident leading to the detention of Edmond Abu Jnr.
Legal Link stated the faults of the CSO Activist and pleaded that the judge tamper justice with mercy and ensure his release.
See details of the letter below:
"Christian Lawyers Centre hereinafter referred to as LEGAL LINK has been following with keen interest the unfortunate incident leading to the detention of Mr Edmond Abu Jnr,  the Executive Director of Native Consortium and Research Center and feels enthused to write you this open letter.
My Lord, after having listened to your own side of the story in a frank meeting held at the Master and Registrar's office on Friday regarding Mr. Abu's detention coupled with the radio interviews and explanations of some of the
lawyers that were present during the saga in court in which Mr. Abu was given an opportunity to purge his contempt behavior, we are left with no option but to appeal to his lordship to tamper justice with mercy.
In our view, we are of the firm belief that no Human Rights Advocate or Civil Society Activist should resort to the making of heinous attacks and castigation against a system, government, public officer or body without being able to produce pregnant evidence to substantiate same when interrogated.
Such cavalier attitudes are unacceptable within the ecosystem of responsible activism and must be decry by all and sundry. For anyone to castigate or impugned the character of a Judge as being corrupt or have been corrupted without displaying compelling evidence to substantiate same will certainly be committing contempt in the face of the court.
As Civil Society Activists, we, like any other citizen must endeavor to act within the boundaries of the law at all times and ensure to display candour and respect as we practice our trade and craftsmanship in a democratic society.
Such a demeanor will make it harder for haters and wicked politicians against our trade and advocacy to be able to lay hands on us legitimately; coz our candour and respectful behavior (as we stand up for the truth and in defense of vulnerable groups) will certainly convict their hearts and fight them off our way; with God being our helper.
My lord, having admitted to the above excesses, permit us to also seize this opportunity to remind you that you were once a Human Rights Advocate like Mr Abu is today and hence you should be in a better position to understand our
excesses much more that any other Judge within our jurisdiction. As activists, sometimes our passion and quests for positive outcomes over our interventions do often overwhelm us to the extent that we act largely out of impulse
rather than reasoning.
Maintaining the balancing act has always been a challenge for many of us as we carry out this trade and we are quite sure your lordship might have also been caught up in such similar situations during your active days as human rights advocate in the UK and Sierra Leone. We therefore appeal to your good conscience to show understanding in this
regard.
In the larger context however, we note the void in relation to law and policy within our jurisdiction for the full protection of the rights of Human Rights Defenders as they exhibit their trade. In this regard, we shall be
piloting through a private member bill a Human Rights Defenders law to provide as a first step for a complaint mechanism like that of the IMC to effectively deal with excesses of human right advocates through civil means rather than criminal actions or detention.
As we conclude your lordship, we wish to draw your attention to the fact that even though the detention of Mr.Edmond Abu Jnr could be individualistic in nature, it is vital to however emphasize that the consequence spans
beyond him and might produce the inadvertent effect of state capture and silencing of activists, critics and legitimate voices within the jurisdiction. And at a time like this when the 2023 elections is just around the corner, the
prejudicial effect of having Mr Abu in detention will certainly outweigh the probative value.
It is particularly for this reason that we believe your lordship and by extension the Chief Justice should tamper justice with mercy and ensure the immediate release of our colleague Activist, Mr. Edmond Abu Jnr who has been the leading voice and campaigner on social goods and services in the country such as fuel, telecommunications fair
trade in services, etc.
We pledged that upon his release, we shall hold constructive engagements with him and assure you that nofurther uncomely behaviors shall be exhibited by him against your person going forward. If there's any reason to challenge your lordship's judgment in the class action brought by him on behalf of others, we shall
advice him to follow the judicial appellate processes provided within the 1991 Constitution of Sierra Leone without recourse to any verbal attacks or uncomely behaviors.
Thanks for your understanding and cooperation.
Whilst we await your urgent response, please accept the assurances of our highest regards