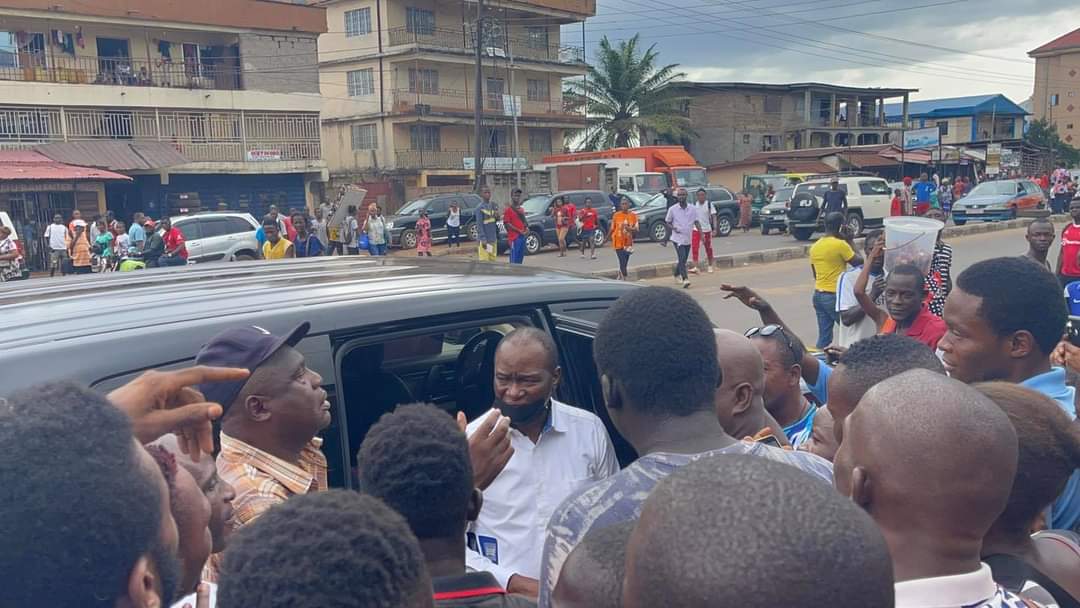 Mammoth Crowd Gather on Samura Kamara as He Makes Second Appearance For Corruption Trial
A large number of people gathered around the 2018 Presidential aspirant of the All People's Congress (APC), Samura Kamara after he left the Court today January 5, 2021 following his corruption trial.
In a video obtained by Sierraloaded, a large number of youth were seen chanting Samura's name as a sign of solidarity.
Samura Kamara is appearing in court for the second time.
The Anti-Corruption Commission (ACC) had charged accused persons; Saidu Nallo (1st accused), Adikali Foday Suma (2nd accused) Foday Vahfomba Bawoh (3rd accused), Dr. Samura Matthew Wilson Kamara (4th accused) with the exception of Dr. Kandeh Foday Basil Kamara (5th accused) and Jules Sanders Davies (6th accused) who are currently out of the jurisdiction before the court on 48 count indictments ranging from misappropriation of public funds, conspiracy to commit a corruption offence, abuse of office and other corruption related offences.
Dr. Samura Kamara, of No. 41 Tarawalie Drive, Malama in Freetown in the Western Area of Sierra Leone, being a former Minister of Foreign Affairs and International Cooperation is alleged to have on a date unknown between the 1st day of January 2016 and the 30th day of April 2016, deceived his principal, the Government of Sierra Leone, by giving to the Cabinet a Cabinet Paper document that he knew contained a misleading statement to wit, statement that, "The Companies undertaking the renovation or constructions are reliable and were subjected to a rigorous vetting process."
As at the last hearing, the Hon. trial judge, Justice Adrian Fisher adjourned the matter to today 5th January 2022 for an indoor pre-trial proceedings.
Samura Kamara's case has generated many controversy among many Sierra Leoneans as many people particularly APC supporters describe it as political witch-hunt.