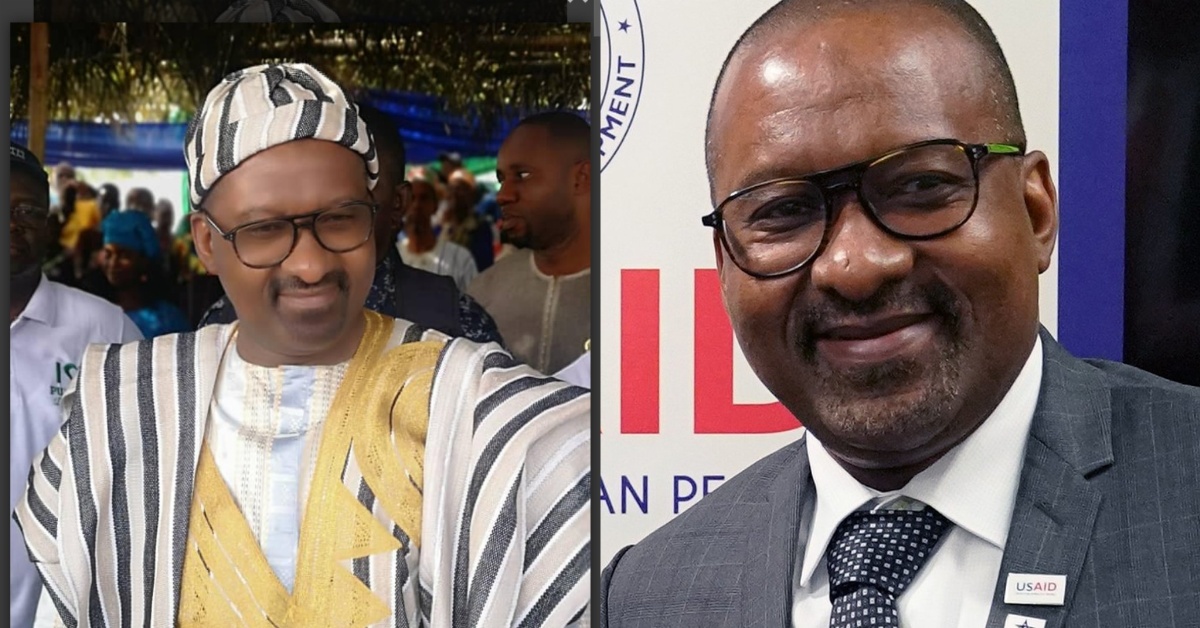 Promoting Mass Voters Registration: VP Juldeh Addresses Executives, Tribal Heads in Makeni
The Vice President, Dr. Mohammed Juldeh Jalloh has addressed party executives and tribal heads in Makeni calling on them to continue with the voters registration sensitization drive.
During his visit on Friday, Dr. Juldeh Jalloh commended executives of the ruling Sierra Leones Peoples Party (SLPP) and Fullah Tribal Heads in Makeni City for their roles towards the ongoing voter's registration process.
He said there is need for Sierra Leoneans within the age stipulated in the Constitution to register and vote on Election Day because it is their right as citizens.
He said his government has ensured there is level play field for the conduct of the elections having empowered the Electoral Commission of Sierra Leone (ECSL) to carry out its activities.
VP Juldeh had been to Bo District, passed the night in Kambia, reached out to Port Loko before reaching Makeni on Friday.
He visited Tonkolili District as well that day and promised to pass by to see the executives of party in Bombali.
In Makeni, he was given a red carpet welcome at STOCO Junction and preceded to NASSIT hall where he addressed a large crowd including artists. SLPP Bombali District executives thanked the Vice President for taking his time traveling the length and breadth of the country to see how the registration exercise is going on.