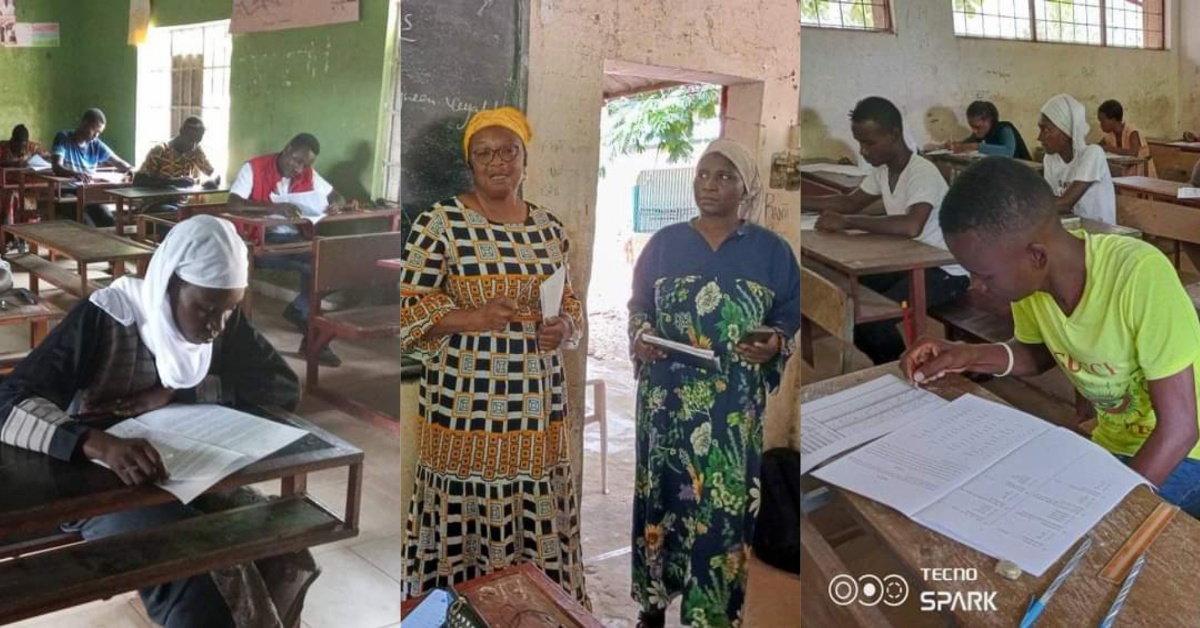 MBSSE Conducts Special Mock Examination For Second Chance Education Participants Ahead of 2022 November Private WASSCE
The Curriculum Research Evaluation and Development Directorate (CREDD) at the MBSSE is currently conducting a nationwide Mock Examination for the first batch of Second Chance Education Participants registered under the WASSCE Category.
The national coordination team for the Second Chance Education Program has disclosed that a total number of 2,786 candidates are registered to take their Exams in thirty centers across the country.
Of that, 1139 are Male and 1647 are female.
Speaking after visiting some of the examination centers across the country, Mrs. Kaddijatou A. Jorbateh, Principal Education Officer (PEO) and Supervisor of the Second Chance Education Program noted that the purpose of the Trial Exams is to test the participants to determine whether they can be registered for the upcoming private WASSCE or not in order to avoid mass failure.
She went on to describe the Mock Examination as being generally successful with most of the papers commencing as scheduled.
" Quite a several supervisors and invigilators are complying with the rules and regulations governing the conduct of Exams", she said.
She also recognized the immense efforts being put in by the Regional Coordinators, School Coordinators, Supervisors, and Invigilators to safeguard the integrity of the examination.
Mrs. Maimuna AM Sallah, social safeguard specialist under the Project Coordination Unit(PCU) -MoBSE, was also part of the team of inspectors.
She explained that her role as a safeguard specialist was to assess the social and environmental positive impacts of the Program as well as note down some of the grievances reported by both participants and all those involved in the program.
She described the Second Chance as one of the key intervention areas of MBSSE to realize "the Education for All" Policy Objective.