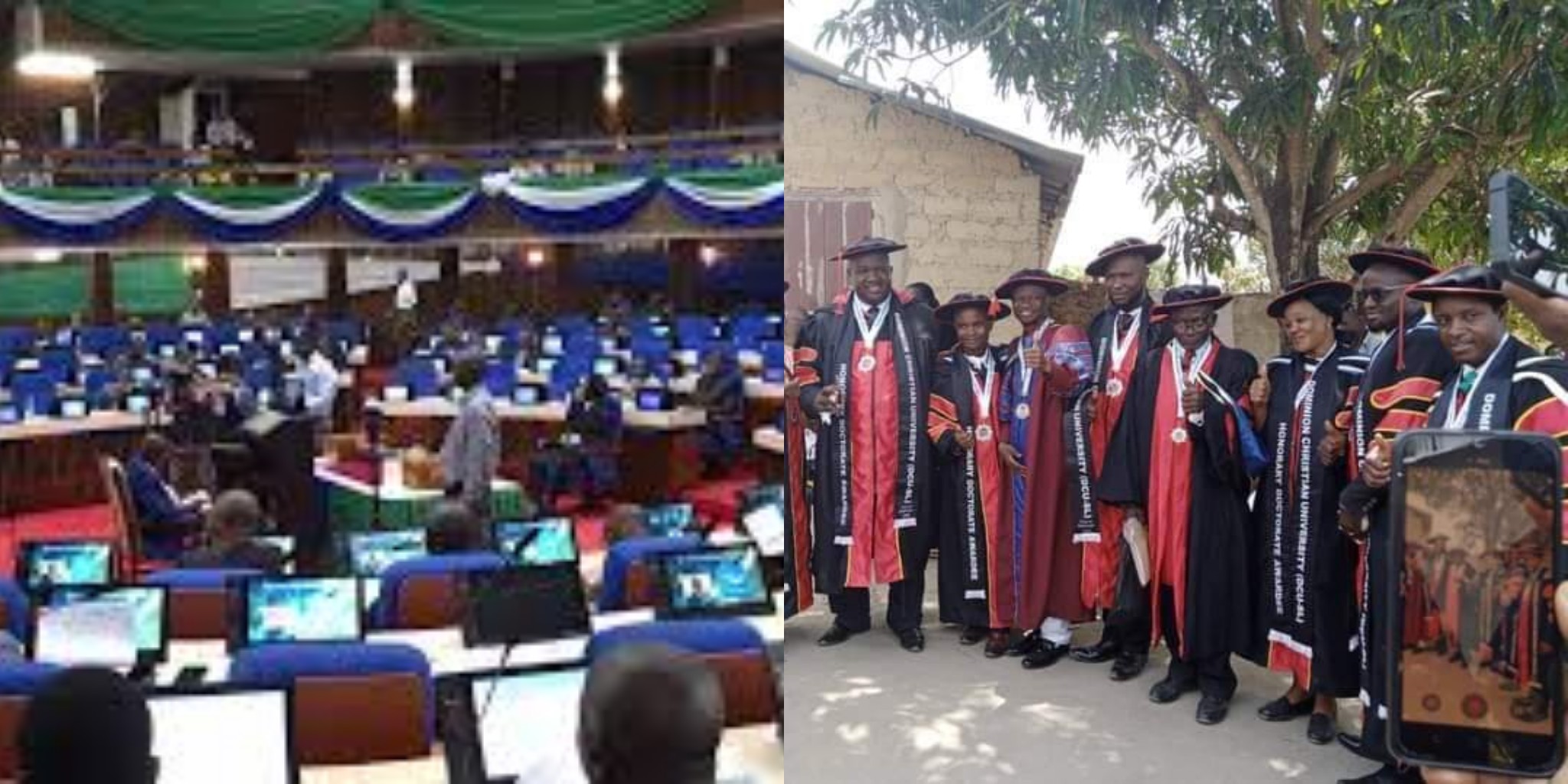 Member of Parliament Calls For Audit of Certificates of All Parliamentarians
As the fake degrees saga continues, the Coalition for Change Member of Parliament representing Constituency 025, Kono District, Hon. Paul Saa Sam has called for an audit of the certificates of government workers starting with the House of Parliament.
Hon. Sam made this call following allegations of public officials acquiring fake degrees from fake universities in and out of the country, including the Clerk of Parliament, Hon. Paran Umar Tarawally.
It was alleged that the Clerk of Parliament acquired a fake PhD from the alleged fake African Graduate University.
The call for the certificates of Parliamentarians to be audited by Hon. Sam is argued to be enshrined in the laws of Sierra Leone.
"Read the 2008 ACC act of parliament sections 119 & 122 because it's clear that once the person uses it to declare his/her assets as one of his/her properties implies, it's corruption and you need to be indicted by ACC," Abill Kanu stated.
Other citizens also commented on the matter, citing the ineptitude of the Anti-Corruption to investigate the matter.
"Seems like members of parliament are trying to do the ACC's work," Emil Kamara stated.
"If the ACC is proving incompetent, then let the Parliamentarian help them do it," Amad Sesay stated.