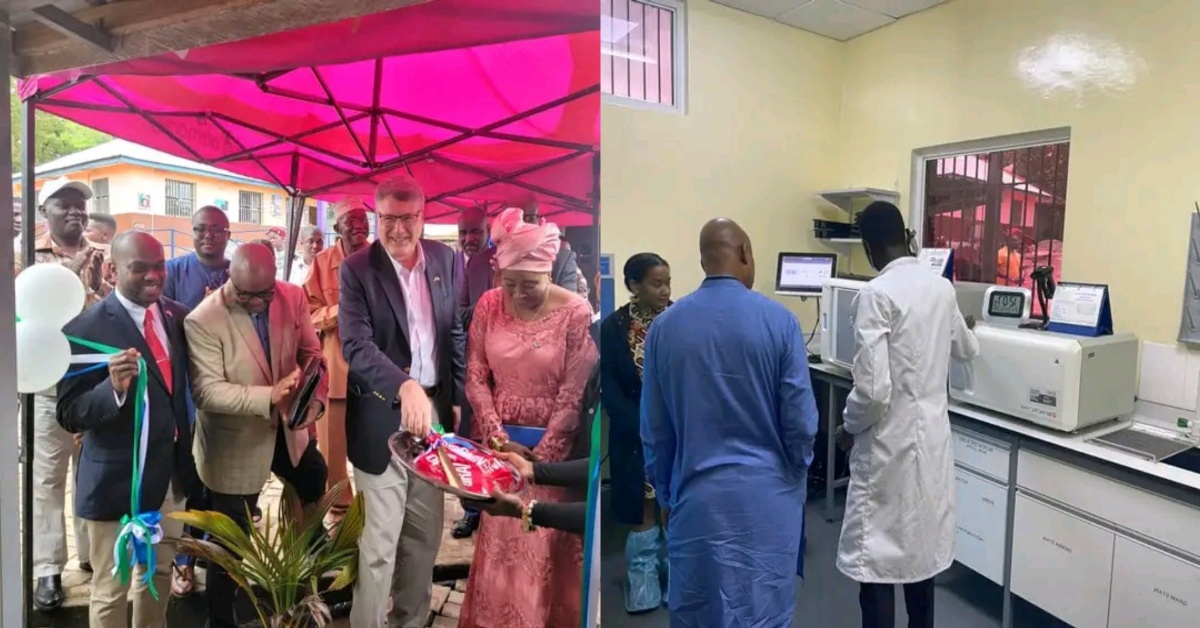 Minister of Health And Sanitation And U.S Ambassador Commission New Lab in Makeni
U.S. Ambassador to Sierra Leone David Reimer has joined the Minister of Health and Sanitation Austin Demby and implementing partners to commission a new lab in Makeni that will help combat maternal and infant deaths in Sierra Leone.
The international-standard laboratory will serve as a space for surveillance and diagnostics testing and has been made possible by funding from the United States, through the non-profit CDC Foundation.
Child Health and Mortality Prevention Surveillance (CHAMPS) has equipped the new laboratory with biomedical and technological tools and furnishings including laboratory equipment, biosafety cabinets, robots designed for molecular and microbiological testing, workstations, freezers, and refrigerators.
Currently in Sierra Leone one in every 32 babies born dies within the first 28 days of life; and one in every 10 children dies before their fifth birthday. This means out of 1,150,000 children under the age of five, more than 27,000 die across the country every single year – that's approximately one under-five death every 20 minutes.