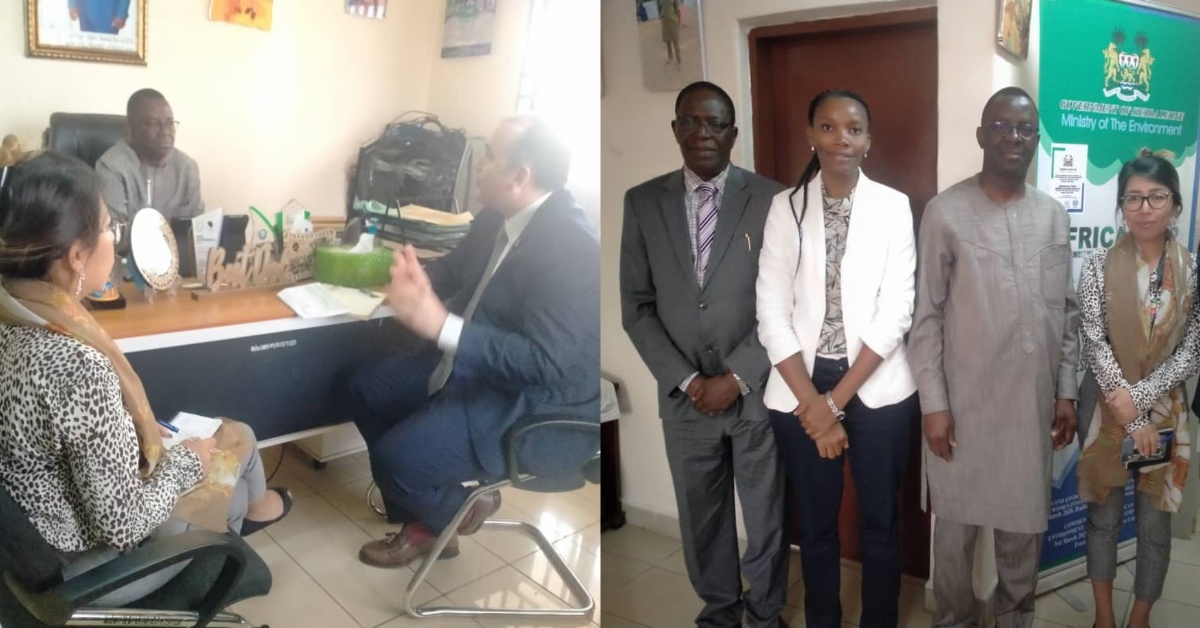 Minister of Environment And Climate Change Hosts UN Migration Agency
The Minister of The Environment and Climate Change, Professor Foday Jaward has hosted the delegation of UN Migration Agency in Freetown.
Head of the delegation, Christos Christodoulides states that Sierra Leone is a topic of concern on migration issue.
With called for mainstreaming of returnees into environmental and Climate Change activities, the head of delegation emphasized on the importance of working with the Internal Affairs Minister and the immigration department, citing that over 2,000 Sierra Leonean Migrants who had been stranded in the Middle East, West Africa and other Gulf Countries. He mentioned  that there are interventions the agency is focusing on notably, disaster preparedness, and the expansion of environment and Climate Change migration.
Prof. Foday M. Jaward reacted by stating that the Ministry of Environment was given additional portfolio "Climate Change" quite recently since it was established as a stand-alone Ministry by H.E President Maada Bio in 2019. He said lots of achievements has been made by the Ministry to strengthen climate change resilient and to protect the environment.
He affirmed that there are four critical areas relevant for the protection of the environment notably, environmental governance, ecosystem conservation, environmental protection, and environmental education.
He said that the Ministry has successfully revised six legislations that have been enacted by Parliament to ensure the environment becomes safe for everyone. He added that the Development Induced Resettlement Bill has been developed that seeks to protect migration.
The UN Migration Agency seeks to promote decent and productive work for Sierra Leonean emigrants in conditions of freedom, security, and human dignity. They equip departing migrants with reliable and accurate information regarding their employment and life abroad, their return, and reintegration.