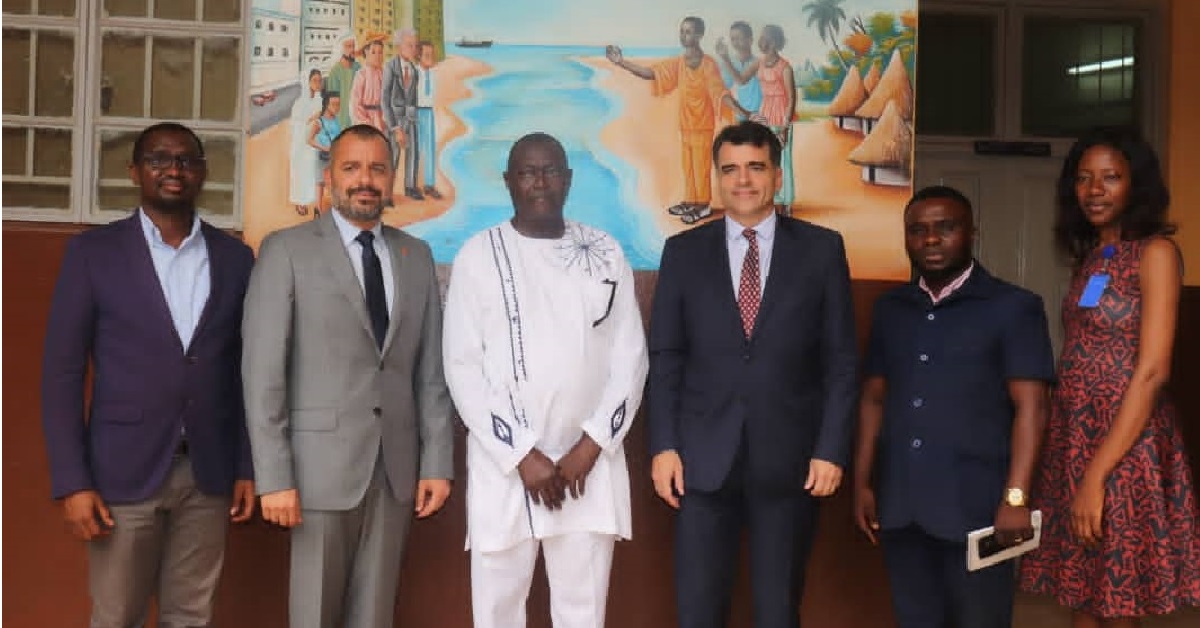 Ministry of Tourism Presents Tourism Investment Opportunities to Spanish Ambassador
The Director of Tourism, Mohamed Jalloh has presented the opportunities for investment in the tourism sector to the Spanish Ambassador to Sierra Leone and Guinea, Christian Font Calderon.
He made this presentation during Ambassador Calderon and the Honorary Counsel of Spain, Antonio Yazbeck courtesy visit on the Deputy Minister of Tourism and Cultural Affairs, William I.K. Robinson at the Ministry's conference room in Freetown.
The Deputy Minister of Tourism and Cultural Affairs, William I.K. Robinson on behalf of the Minister of Tourism and Cultural Affairs and the entire hospitality sector welcomed the Ambassador and the Honorary Counsel to the Ministry.
He said lot has been done in changing the tourism narrative and that it was because of the aggressive marketing of Sierra Leone's destination that took them to many European countries including Spain, which he said was aimed at erasing the negative perception of Sierra Leone and presenting the destination as one that was ready for business.
The Spanish Ambassador, Christian Font Calderon said during the Futir in Madrid earlier this year, he was particularly impressed with the Sierra Leonean delegation on how they marketed their destination, hence he was at the Ministry to get first-hand information on the status of the country's tourism and plans going forward. He mentioned that the country has huge touristic potentials which he said can be harnessed. He talked about the cultural exchanges between the two countries and the possibility of bringing tourist from Spain to explore Sierra Leone.
Presenting tourism investment opportunities to the Spanish Ambassador, the Director of Tourism, Mohamed Jalloh thanked the Ambassador for facilitating the visas for the delegation that participated in the Fitur, Madrid in Spain. He said the trip to Spain was successful as they were able to create networks for the development of tourism in Sierra Leone.
In his presentation, Director Jalloh explained why tourism matters, tourism unique selling points in Sierra Leone, achievements made by the sector prior to COVID-19, the impacts of COVID-19 on the tourism industry, policy reforms, key products of Sierra Leone as a tourist destination, opportunities for investment: land, air, sea and incentives the Ministry can give to investors. He hoped that the relationship between the two countries can be beneficial going forward.