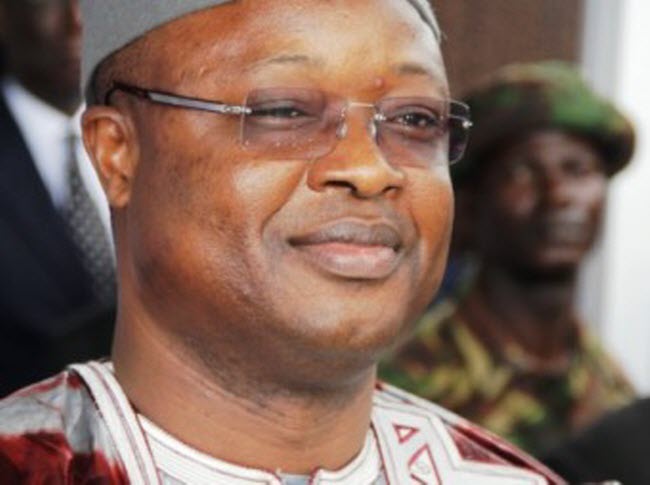 Monolouge Presenter Reveals 35-Page Document That Was Used to Oust VP Sam-Sumana
"I never knew how wicked these people are until I read the 35 page report given to the president" (prior the removal of Sam Sumana). People are wicked in this world. One of the people that did the investigation and prepared the report gave it to me. They gave it because they realised that they did the wrong thing,"
"I have read it. It is not correct. It is machination. It is wrong. It is wickedness. It's not done. They did the wrong thing."
"If I say it (the 35 page report) shows tribalism, the Independent Media Commission (IMC) will take me to task. If I say it shows regionalism, the IMC will take me to task. All I can say is that the document is not nationalistic enough. The people who prepared that document had a hidden agenda. And they did not present the document in good faith. If I read that document in simple creole to the rest of the Sierra Leoneans, it won't be good,"
The above were the exact words of David Tam Baryoh, the controversial journalist of 'Monologue' in a voice recording being circulated on Social media.
David was heard warning the president of "dangerous and bad people" around him after reading a 35 page document presented to him. The document, according to Mr Baryoh, was used to remove the elected vice-president of Sierra Leone, Alhaji Sam Sumana from the ruling All People's Congress (APC) party and to arrest and detain him (Baryoh).
"It is now that I understand why I was arrested and detained for 10 days. They mentioned me wrongly. They only wanted to convince you (president koroma) that I had to be out of the way for you to be able to deal with Sam Sumana" said Baryoh disappointingly.
He has promised to read the full document to the people of Sierra Leone so that they can understand the full extent of the 'plot.' "Thank God nobody will blame me for playing with justice because the document wasn't admitted in court. It's not part of the Supreme Court's documents," he says.
"What did I do? I'm not APC. I don't have a membership card. The eight people who worked on the document said they didn't tell the president to take the action he took. When I read the report, the people will know where the APC went wrong. They have mentioned my name and I've got the right to clear my name to the public," says the defiant Tam Baryoh.
According to Mr Baryoh, the same people who presented the document to the president are the same people sharing the document. He says they are now heaping the blame on the president and trying to shy away from the part they played in the plot to oust Sam Sumana.
Mr Baryoh went on to name some of the people who gave evidence in the document. They include, Mr Gbondo Penneh Panny of APC Kono, Diana Konomanyi (Minister of Local Government and Rural Development), Karamoh Kabba and Balogun 'Logus' Koroma (Minister of Transport and Aviation.)