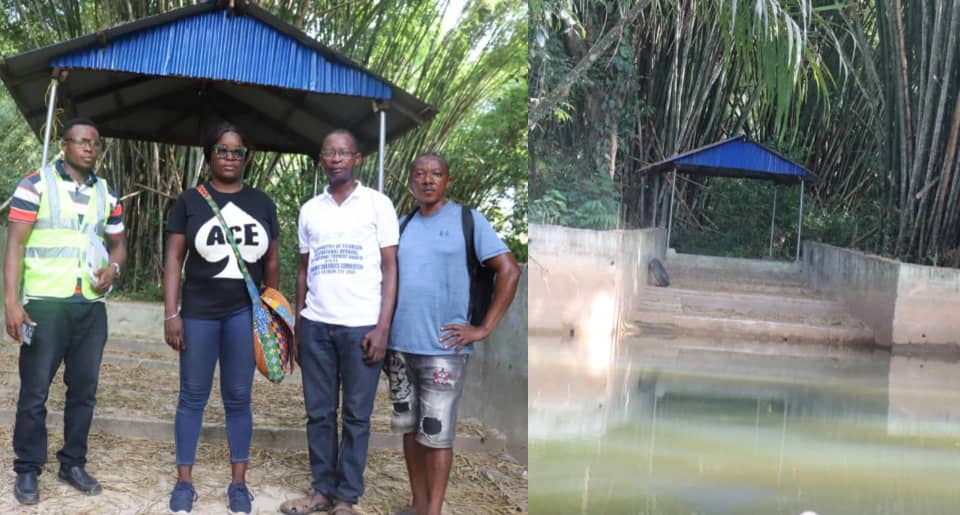 MTCA, NTB Monitor Construction of Eco-Tourism Site in Tiwai Island
The Ministry of Tourism and Cultural Affairs (MTCA) and its sub-vented agency, the National Tourist Board (NTB)  monitoring team assigned to the construction of different eco-tourism sites in the country has ascertained that the Tiwai Island eco-tourism site is progressing well but however urged the contractors to ensure that the project is completed on time.
The construction of eco-tourism sites in Banana Island, Tiwai Island, and Wara Wara Mountain and the rehabilitation of the twenty-four-bedroom hotel and six classrooms of the hotel and tourism training centre (HTTC) are all part of the implementation of the Sustainable Tourism Development and Promotion Programme (STDPP) that is financed by the Enhanced Integrated Framework (EIF) Trust Fund and implemented by the National Tourist Board.
The construction of the eco-tourism site on Tiwai Island entails providing access to and from the island through the provision of one excursion boat, outboard machine and life jackets, plus the construction of landing sites at the visitor's centre and the research centre.
The team from the Ministry and the Board commended the work done however urged the contractors to submit their technical report for the project and also accelerate their pace in meeting the stipulated deadline for the completion of the project.
Credit: Information Unit MTCA