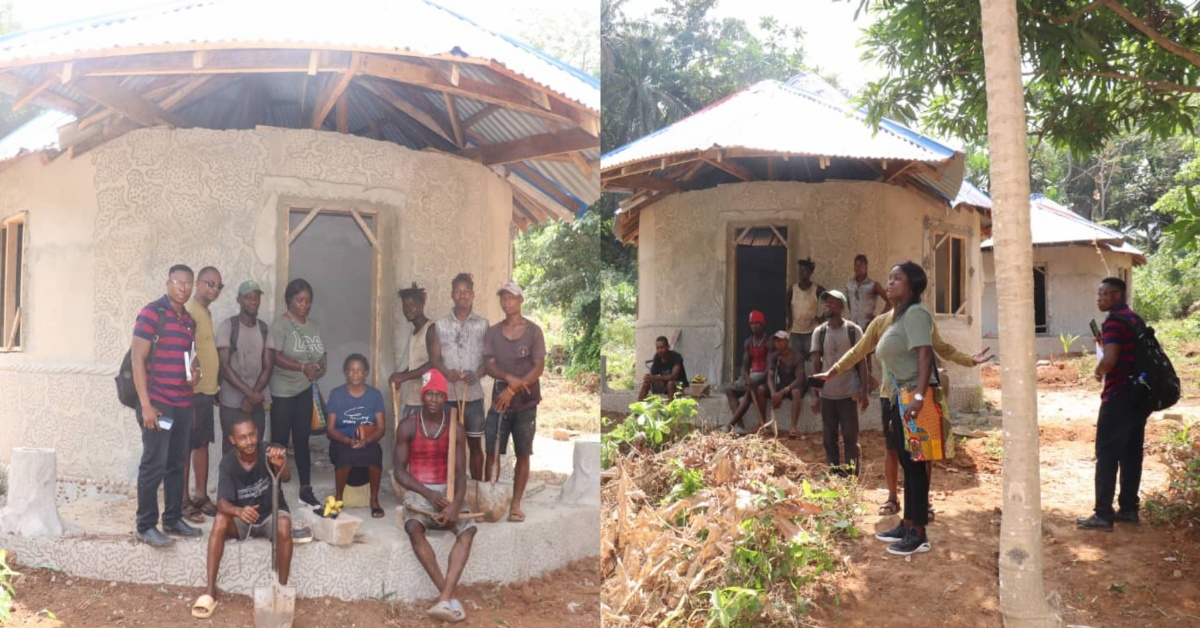 MTCA And NTB Visit Banana Island's Eco-Tourism Centre
The Ministry of Tourism and Cultural Affairs (MTCA) and the National Tourist Board (NTB) have jointly visited the ongoing construction of an Eco-Tourism site at Banana Island to ascertain the level of work done so far.
Admin and Human Resource Manager, National Tourist Board Cyrillia Wilson said they are impressed with the work done so far and applauded the contractors and community people for ensuring the construction is on the right track and encouraged them to take ownership of the project and double their efforts to complete the project on the stipulated time.
The project is funded by the Enhanced Integrated Framework (EIF) and jointly implemented by the Board and Stakeholders of the Banana Island community.
The project includes the construction of three Chalets, an art and centre, nature trails, two hand pumps, rehabilitation of one dug well at Dublin, and improved access to and from the Island.
It will also facilitate the sea excursion through the provision of an outboard engine and life jackets.
The project is projected to further beautify the Island with the  constructing nature trails that connect to the historical and cultural sites of the Island.