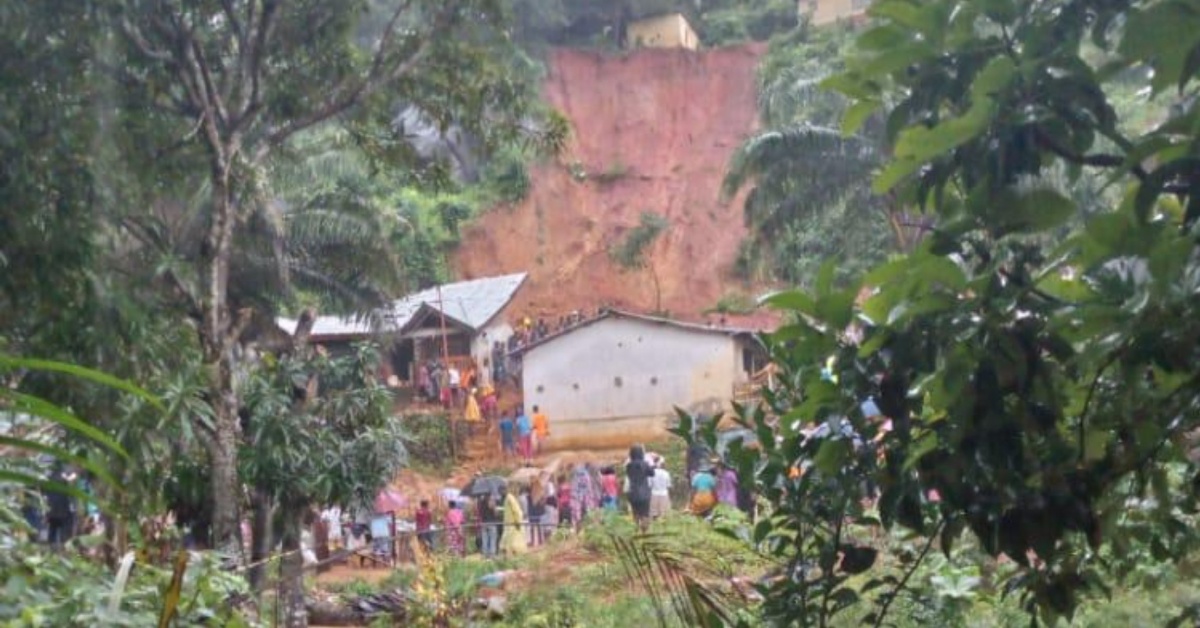 Mudslide Disaster: 6 People Reported Dead (VIDEO)
Six people have died after a mudslide in the mountain area of Looking Town in the eastern Freetown suburb of Kissy, according to the head of Sierra Leone's disaster management agency, Lt Gen (Rtd) Brima Bureh Sesay.
He told me that the four men, a woman and a child died after their house was left buried under a mud that caved in, amid a torrential rainfall in the capital since last night. There are flash floods across the city with parts of the largest slum, Kroo Bay, left submerged or inundated.
Watch video of the bodies carried below: